This article first appeared in The Edge Financial Daily, on February 21, 2020.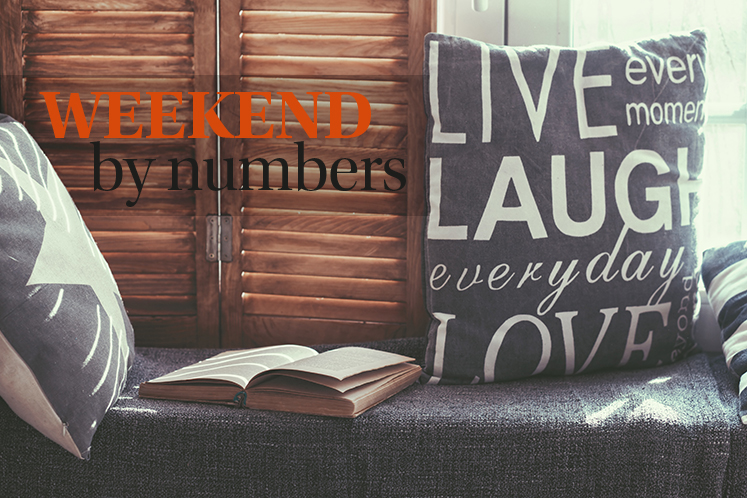 Your quick guide to rest and relaxation.
5 musical marvels
Samantha de Lune
Listen to the smoky vocals and earthy tones of Samantha de Lune today and tomorrow. With her impressive reputation, this soulful artist has performed with the likes of Michael Veerapen and The Malaysian Philharmonic Orchestra. She has also performed for events, radio, television commercials, short films and more. This performance starts at 10pm for RM10 per person. Alexis Bistro Ampang, Great Eastern Mall, 303 Jalan Ampang. For more information visit alexis.com.my.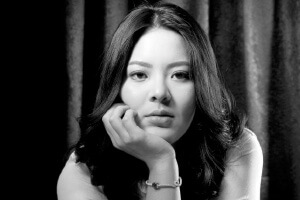 Tria Aziz
Enjoy an entertaining evening of musical hits and killer ballads with Tria Aziz. No stranger to the Bobo KL stage, this artist is known for her commanding stage presence. Watch this amazing performance today and tomorrow at 9.30pm. Tickets are RM60 or RM45 for Bobo diners. Bobo Kuala Lumpur, 65-1, Jalan Bangkung, Bangsar, Kuala Lumpur. For more information visit bobokl.com.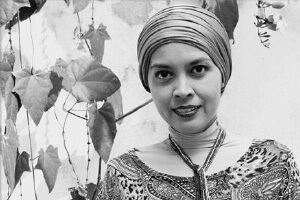 Shreya Ghoshal
As the "World's Best Female Bollywood Singer", Shreya Ghoshal is a multi-award-winning artist known all across the industry. Catch her debut performance in Malaysia on Sunday, which promises to entertain audiences with her most mesmerising hits. Some of the famed movies that feature her incredible vocals include Devdas, Paheli, Singh Is King, Jalebi and Padmaavat. Tickets are RM150 to RM1,500. Plenary Hall, Kuala Lumpur Convention Centre, Jalan Pinang, Kuala Lumpur. For more information visit myticket.asia.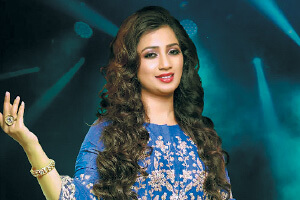 Euphrasia
After the overwhelming response from audiences in November 2019, the Good Shepherd Mission — which works on grassroots services and programmes geared for women and children from disadvantaged and marginalised communities — has decided to have three more shows of Euphrasia — The Musical. This performance is an adaptation of the true story of St Mary Euphrasia, a mischievous girl who grew up in the aftermath of the French Revolution. As a woman, Euphrasia worked towards improving lives of women and children, empowering them with dignity and purpose. This moving performance is held tomorrow at 2.30pm and 8pm, as well as on Sunday at 2.30pm. The Platform, Menara KEN Taman Tun Dr Ismail, Kuala Lumpur. For tickets call (016) 205 3548 or (012) 382 1980.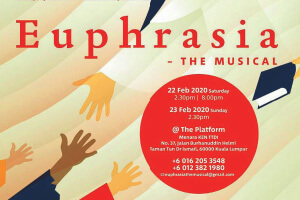 The Russian Affair
Listen to the melodious music by the Malaysian Philharmonic Orchestra, guided by conductor Kees Bakels. Joining the orchestra is Lukáš Vondrácek on the piano. Listen to the notoriously difficult Rachmaninoff Piano Concerto No 3, as well as the passionate Scriabin Symphony No 2. Watch this performance tomorrow at 8.30pm or on Sunday at 3pm. Tickets are RM94, RM122, RM150 and RM188. Dewan Filharmonik Petronas, Level Two, Tower Two, Petronas Twin Towers, Kuala Lumpur City Centre, Kuala Lumpur. For more information visit mpo.com.my.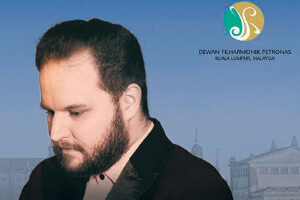 2 cultural classes
Pen Sketching & Watercolour Workshop
Get your creative juices flowing at this Sunset in Kyoto pen sketching and watercolour workshop. Open to all levels, learn how to sketch a scene of the Toki Pagoda of Kyoto and bring colour to this captivating view with watercolours. This mixed media workshop includes a study of light and shadow with watercolour, vital techniques for sketching and watercolour, and how to use the right tools for this work. You will also get watercolour cold-pressed paper 300gsm, a set of worksheets by instructor Sharlene, and light refreshments. This four-hour class is RM200. For an additional RM40 you can get a Mitsubitshi Unipen 005 Black, watercolour brush size four, and a mini Holbein watercolour kit of six colours. Held tomorrow from 1pm to 6pm. Stickeriffic, F-85-3.1, Level 3, Petaling Jaya Live Arts, 72A, Jalan Universiti, Jaya One, Petaling Jaya. For more information visit stickerrificstore.com.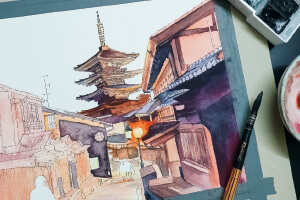 French Cooking Class
If you want to brush up your french or simply get in the kitchen, try this French cooking class today from 2.30pm to 5.30pm. In this session you will create a Charlotte aux fraises, a gorgeous strawberry sponge that will satisfy all dessert cravings. This class is RM95 per person. Although conducted in French this workshop uses English when necessary. All levels are welcome. Alliance Francaise Kuala Lumpur, 15 Lorong Gurney, Kuala Lumpur. For more information visit alliancefrancaise.org.my.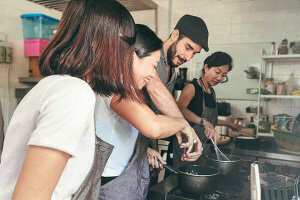 3 interesting exhibitions
Characteristics of Time
View the solo exhibition by Sittiphon Lochaisong — also known as "Bomb" — called Characteristics of Time. Hailing from Thailand, the artist has created mesmerising works of stellar-scapes, varying in size and luminosity. Bomb's paintings explore the mysterious nature of existence and the inevitable movement of the ever-expanding world. Running until Feb 29, the gallery is open from 11am to 5pm daily (closed on Sundays). G13, GL13, Block B, Ground Floor, Kelana Square, Jalan SS7/26, Kelana Jaya, Petaling Jaya. For more information visit g13gallery.com.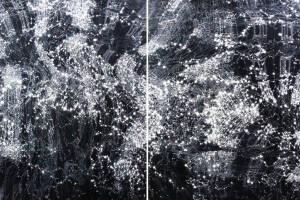 Aku Ini Binatang Jalang
Check out Aku Ini Binatang Jalang, a solo exhibition by Azizan Paiman which is a photographic series inspired by the experience of self-censorship and feelings of dejection that it can cause. Harping on the idea that education is a vital tool for humanity, Azizan's works take a look at the classroom space where people are moulded and influenced. These works also explore the abuses of power in the teacher-student dynamics. Showing until Feb 29, this gallery is open from 12pm to 7pm from Tuesday to Saturday. A+ Works of Art, Trade Centre, Jalan Sentul, Kuala Lumpur. For more information visit their Facebook page, @Aplusart.asia.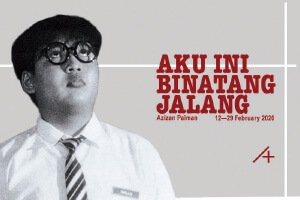 ArtBox Exhibition
Explore the creative art exhibition that features works by displaced people and refugees, ArtBox. Serving at a platform for refugee artists to tell their stories, this series holds the hopes and dreams of these talented people. Founded in 2018, ART BOX PHM was founded by a group of refugee artists who hope to reveal the diverse cultural origins in Kuala Lumpur. Showing until March 8, from 10am to 5.30pm. Kuala Lumpur Performing Arts Centre, Sentul Park, Jalan Strachan, Kuala Lumpur. For more information visit thepeopleofasia.com.