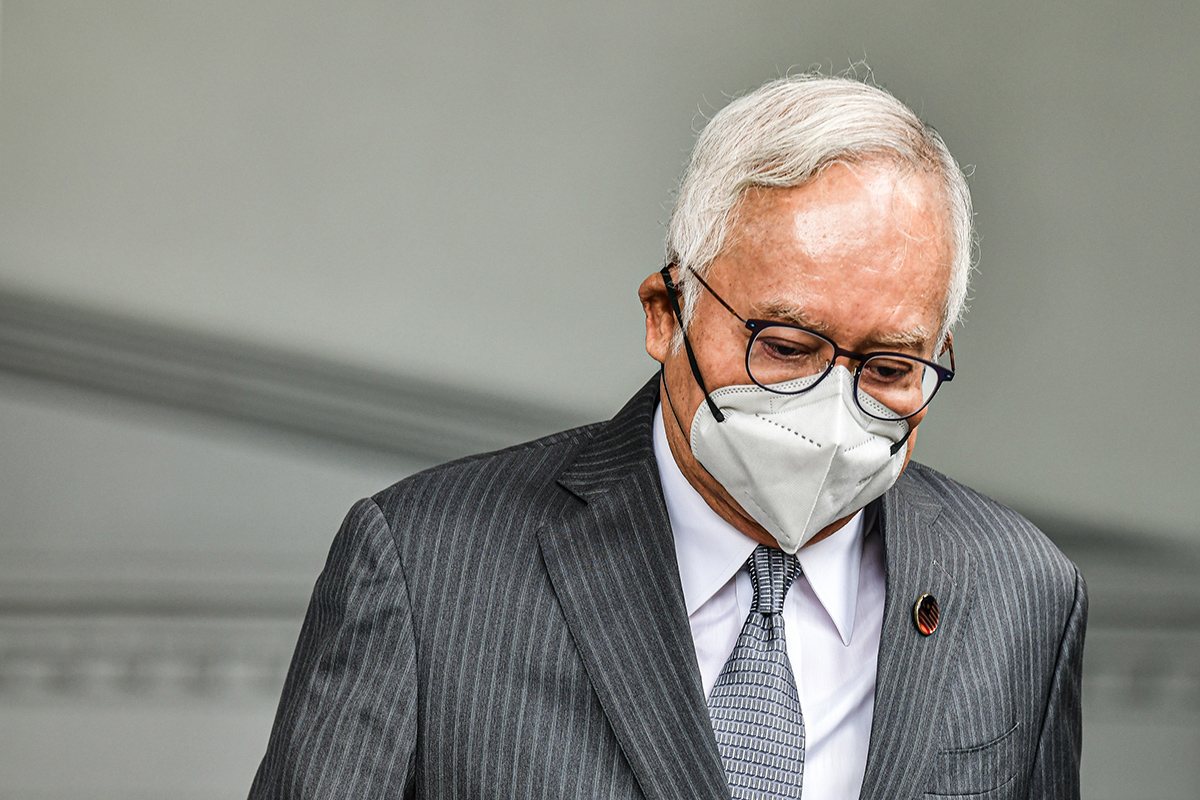 KUALA LUMPUR (Aug 11): When Malaysia's apex court convenes on Monday (Aug 15) to hear Datuk Seri Najib Razak's final appeal against his convictions of abuse of power, criminal breach of trust and money laundering charges in the SRC International Sdn Bhd case, will two of its upper echelon judges be part of the seven-member panel?
Court of Appeal president Tan Sri Rohana Yusuf and Chief Judge of Malaya Tan Sri Azahar Mohamed are already in their six-month extension period prior to compulsory retirement.
Under Article 125(1) of the Federal Constitution, a judge of the Federal Court shall hold office until he attains the age of 66 years or such later time, not being later than six months after he attains that age, as the Yang di-Pertuan Agong may approve.
Rohana reached 66 years of age in May and Azahar did so in April, but had their tenure extended. Following their extension, Rohana is scheduled to retire in November while Azahar is scheduled to retire in October.
In three important cases over the past month, both senior judges were not part of the bench hearing issues, including the challenge by politicians and companies of a Malaysian Anti-Corruption Commission notice to compound in relation to 1Malaysia Development Bhd, and a referral over the constitutionality of Article 14A of the Penang state constitution which requires a lawmaker to vacate his/her seat when he/she leaves his/her party.
Similarly, in the matter of the Inland Revenue Board's appeal against the Malaysian Bar, which was also attended by representatives of the Sabah Law Society and the Advocates Association of Sarawak, both judges were also not part of the panel.
In all three cases, a seven-member bench was empanelled, led by Chief Justice Tun Tengku Maimun Tuan Mat.
Chief Justice to empanel the bench hearing Najib's appeal
As the Chief Justice, Tengku Maimun will decide on the composition of the bench hearing Najib's appeal at the Federal Court — the former prime minister's last shot at staying out of jail.
Lawyers and court observers said it would be interesting to see whether both Rohana and Azahar would be empanelled to hear Najib's pivotal appeal. Should a decision to this widely watched appeal be adjourned and a decision handed down before October and November, then the two would still be able to sit in.
However, the fear would be if the decision is handed down after October or November as all the empanelled judges need to be present when the decision is delivered.
Earlier in the year, two Federal Court judges — Datuk Seri Mohd Zawawi Mohd Salleh and Puan Sri Zaleha Yusof — retired, and only one of the two posts has been filled since, following the elevation of Datuk Mohamad Zabidin Mohd Diah to the apex court.
Should Rohana or Azahar not sit in on Monday, the Chief Justice or Chief Judge of Sabah and Sarawak Tan Sri Abang Iskandar Abang Hashim would likely lead the bench in hearing the appeal.
Another point of interest would be whether a five- or seven-member bench is constituted to hear the appeal.
In important cases, there is a high probability that a review will be filed. This would likely mean another Federal Court bench would have to be made up to hear the review. The bench members could be chosen from the present nine Federal Court members that did not hear the case, and if needed, other senior Court of Appeal judges could be asked to make up the bench.
Rule 137 of the Federal Court Rules recognises the apex court's inherent power to, among others, review previous decisions in order to prevent injustice or abuse of process.
The nine judges at present at the Federal Court in terms of seniority are — Datuk Nallini Pathmanathan, Datuk Vernon Ong Lam Kiat, Datuk Abdul Rahman Sebli, Datuk Zabariah Mohd Yusof, Datuk Seri Hasnah Mohammed Hashim, Datuk Mary Lim Thiam Suan, Datuk Harmindar Singh Dhaliwal, Datuk Rhodzariah Bujang, and Zabidin, who was recently elevated.
Another point to note is a few of these judges might have heard some parts of Najib's appeal at lower courts. That would bring Zabariah and Rhodzariah into question as they were the appellate court judges who dismissed the former premier's three appeals in 2019, which led to the start of the SRC trial.
Najib's final appeal with regard to the SRC convictions is scheduled to be heard from Aug 15 to 26 by the apex court despite the appointment of new counsel, led by Hisyam Teh Poh Teik, who replaced Tan Sri Muhammad Shafee Abdullah.
The former prime minister and former finance minister was found guilty of abuse of power in relation to approving RM4 billion in loans by Retirement Fund Inc to SRC, and three counts each of criminal breach of trust and money laundering of RM42 million of SRC funds.
Najib was sentenced to 12 years' jail and fined RM210 million in August 2020 by the High Court. Last December, the Court of Appeal upheld the convictions and sentences, resulting in this pivotal final appeal.