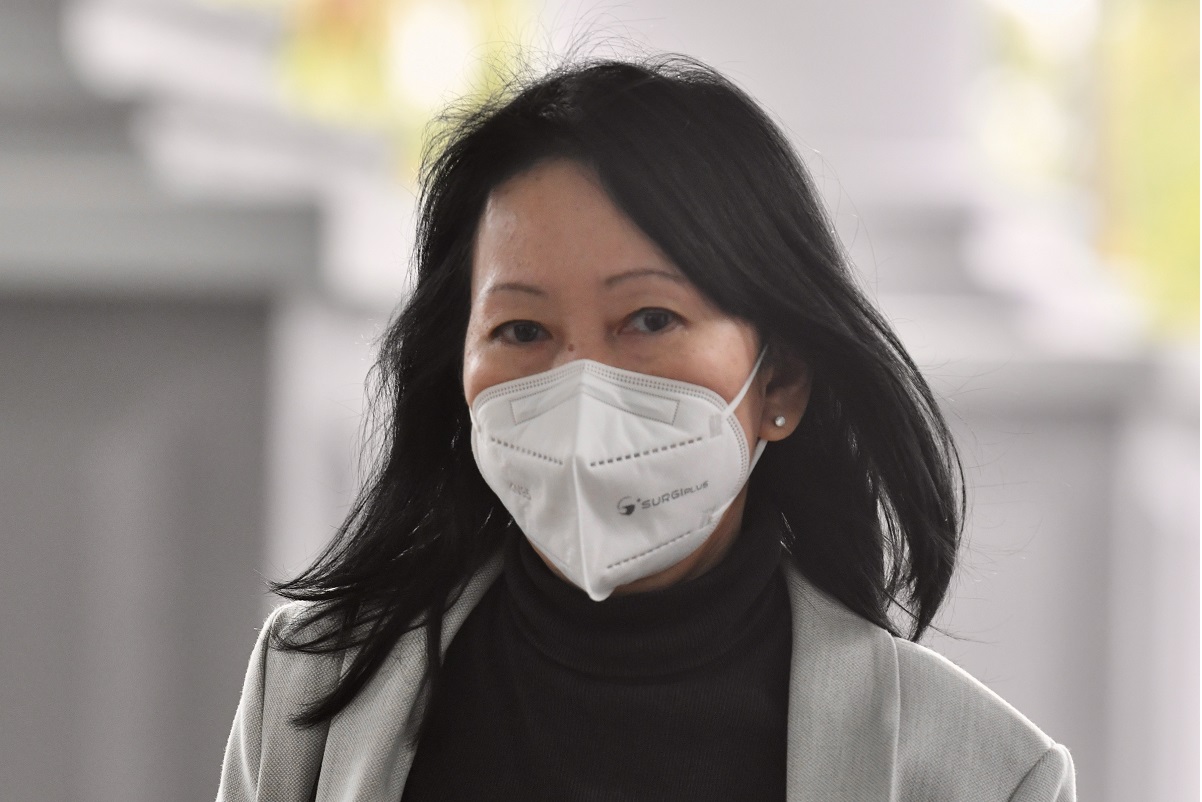 KUALA LUMPUR (May 11): A former 1Malaysia Development Bhd (1MDB) company secretary told the High Court here on Wednesday (May 11) that she had never seen an 'official written approval' by former prime minister Datuk Seri Najib Razak for major financial commitments or investments by the strategic investment company.
Goh Gaik Kim, who was testifying as the prosecution's 17th witness in the 1MDB-Tanore trial, agreed with Najib's counsel Wan Aizuddin Wan Mohammed that the PM's written approval was needed for major financial commitments and restructuring. However, she had not seen such a written approval during her time with 1MDB.
According to Article 117(c) of 1MDB's memorandum & articles of association (M&A), any major financial commitment including investments, restructuring or matters relating to guarantees issued by the federal government would require written permission by the prime minister.
Wan Aizuddin: In relation to 117(c) financial commitments, investment and restructuring, have you ever sighted a written approval by PM?
Goh: No, I have not.
Goh, who served as company secretary from March 2011 to April 2016, said she had once broached the matter with former 1MDB general counsel Jasmine Loo, but the latter said the PM's approval was not needed for that particular transaction. Goh did not elaborate on details of the transaction.
"I did discuss once with Jasmine Loo, she said this is not required because [it was] not regarding investment but this was regarding a small loan... I can't remember what she said but it was something about it doesn't affect the guarantee given," she said.  
However, during her testimony Goh verified a host of ordinary resolutions and special rights redeemable preference shareholders resolution on 1MDB-related deals which bore Najib's signature.
Minister of Finance Incorporated (MoF Inc) fully owns 1MDB and Najib as its minister at that time was its sole shareholder.
'Certain transactions would require shareholder's approval'
Goh, 54, is a chartered secretary who holds an Institute of Chartered Secretaries & Administrators (ICSA) qualification. Prior to working with 1MDB, she worked at Sime Darby Bhd as company secretary for 16 years.
Wan Aizuddin asked Goh, based on her experience and training, if she agreed that the ultimate decision maker in a company would be its board of directors.
Goh indicated that this was not necessarily the case as there are certain transactions which would require the shareholder's approval.
"Under the Companies Act, there are certain transactions that need shareholder's approval [for instance,] substantial transactions which exceed a threshold," she said.
Goh also said approvals for appointments of directors would come in the form of "yellow papers" with a PMO letterhead.
Former 1MDB chief executive officer (CEO) Datuk Shahrol Azral Ibrahim Halmi would then pass Goh these letters.
She, however, agreed with Wan Aizuddin that this was in line with Article 68 of the M&A which dealt with the formalisation of appointments by the prime minister.
Wan Aizuddin will continue his cross-examination on Thursday.
Najib has been charged with four counts of abuse of power in enriching himself with RM2.3 billion of 1MDB funds and 21 counts of money laundering of the same amount. He could face a fine and up to 20 years' imprisonment if convicted.
The Edge is covering the trial live here.
Users of The Edge Markets app may tap here to access the live report.