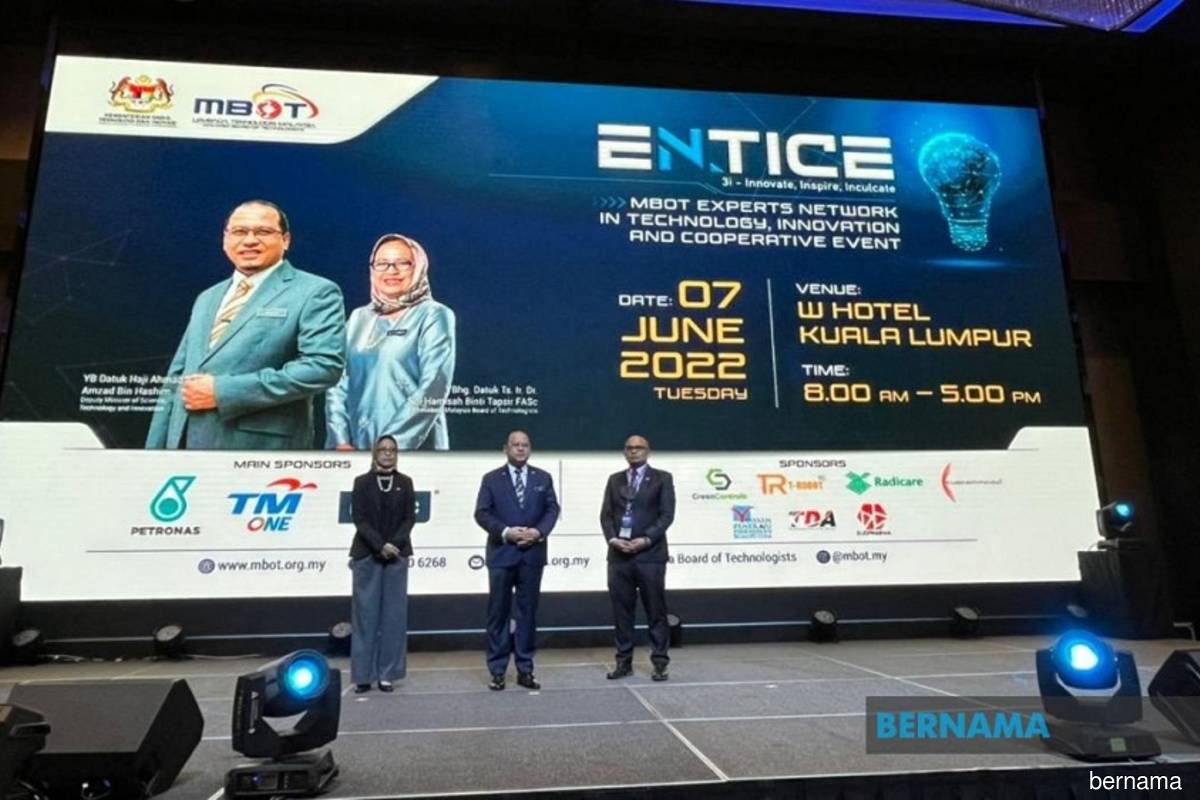 KUALA LUMPUR (June 7): The Malaysian Board of Technologists (MBOT) has established a committee called the Women Technologist Chapter to boost the number of technologist professionals among women, which is still low in Malaysia.
MBOT president Datuk Ir Ts Dr Siti Hamisah Tapsir said statistics from MBOT show a low percentage of women among professional members, around 20%, even though the majority of students in universities were women.
"There is a need to empower women to boost their involvement and standing as technologists and technicians," she said at the MBOT Experts Network In Technology, Innovation And Cooperative Event (Entice) 2022 here on Tuesday (June 7).
Siti Hamisah, who was elected chairman of the committee, said the low numbers were due to many women leaving the workforce after getting married to focus on their households, adding that the committee was established with the aim of helping members balance the demands of their work and families through programmes that they plan to implement this year.
The Science, Technology and Innovation Ministry supports the MBOT initiative, as it realises that there are many great women involved in science and technology and as an inclusive country, women professionals should be accorded opportunities not only in the frontlines, but also in middle and upper management.
Its deputy minister Datuk Ahmad Amzad Hashim congratulated MBOT on the initiative when he officiated the event on Tuesday.
The MBOT Entice 2022 is a rebranding of a townhall programme that was previously conducted as a collective effort to gather MBOT professional members together with stakeholders to strengthen the technologist and technician professions in Malaysia.