This article first appeared in The Edge Malaysia Weekly, on June 20, 2022 - June 26, 2022.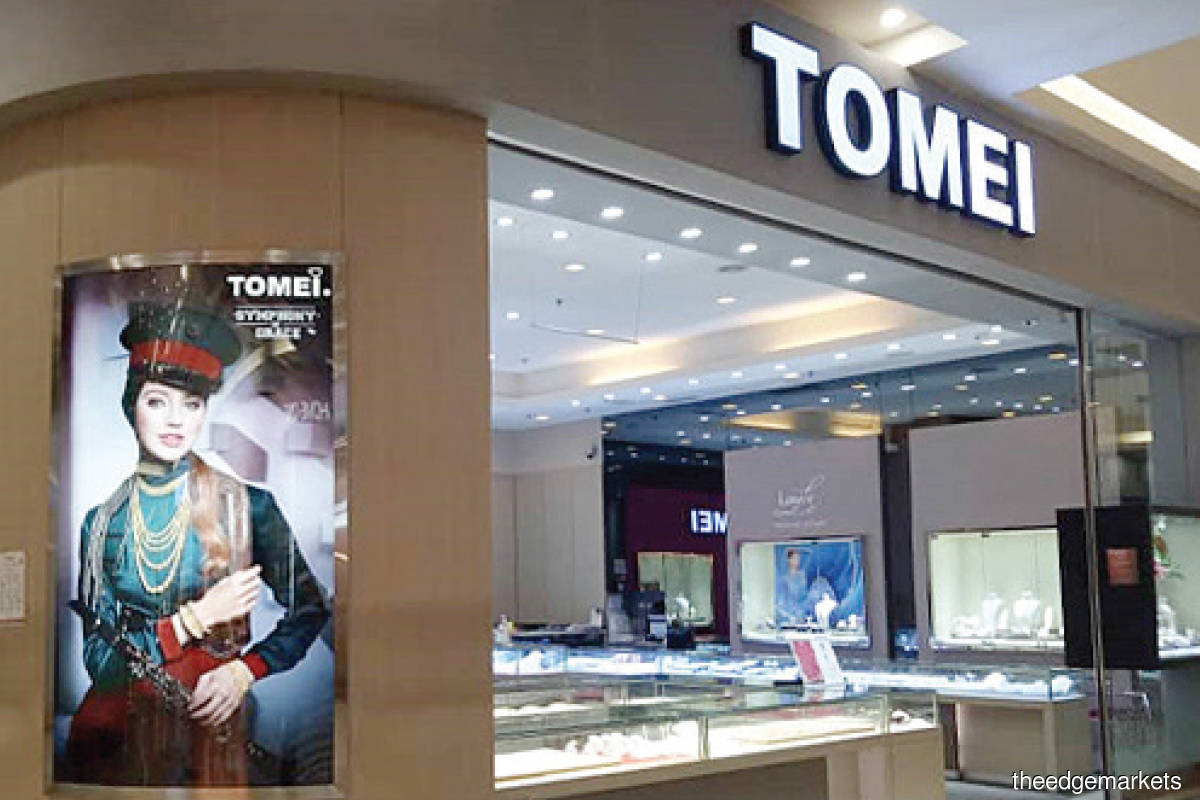 AMID the rise in global gold prices and the economic impact from the Covid-19 pandemic, consumers are increasingly trading down to hollow or lightweight gold jewellery, which are more affordable than similarly designed solid gold jewellery.
And realising consumer demand for this mass-market and affordably-priced hollow gold jewellery is YX Precious Metals Bhd (YXPM), which is slated to list on the ACE Market of Bursa Malaysia on June 23.
According to its managing director, Ng Sheau Chyn, the gold jewellery wholesaler and manufacturer plans to expand its in-house designed and manufactured hollow gold jewellery range, comprising hollow gold rope chains, hollow gold pendants, charms and earrings using electroforming.
"Hollow gold jewellery allows us to meet the needs of our customers, particularly jewellery retailers who intend to target a wider cross section of end-consumers," she tells The Edge in an interview.
Hollow gold jewellery refers to a range of gold jewellery where some parts of it is hollow on the inside and that uses a lower quantity of gold. Thus, it is generally lighter in weight and less expensive compared with solid gold jewellery.
Despite hollow gold jewellery being available in various designs in the market, the quality of such products always seems to be inferior, says Sheau Chyn.
"They get very easily dented because of poor workmanship and low-quality materials. There are structural integrity issues with hollow gold jewellery in the market too. They get very easily scratched as well. We at YXPM intend to make superior quality hollow gold jewellery. There's a big market demand out there waiting to be explored.
"With the initial public offering (IPO), we want to capture a significant share of the hollow gold jewellery market in Malaysia," she adds.
YXPM's prospectus shows that revenue from the sale of hollow gold jewellery accounted for RM30.26 million or 49.05%, and RM39.41 million or 49.09% of the company's total revenue of internally manufactured gold jewellery for the financial years ended Dec 31, 2020 (FY2020), and FY2021 respectively.
According to the Industry Overview Report, the global average gold prices increased at a compound annual growth rate (CAGR) of 11.2% between 2017 and 2020 from RM174 per gram to RM239 per gram. So far this year, gold prices have risen to RM273 per gram. Meanwhile, in US dollar terms, gold has risen 3.21% over the past year to US$1,849.17 per ounce.
While this may be a good time to turn to gold as a safe haven, the downside of high gold prices is that it could also reduce demand for gold jewellery, says Tomei Consolidated Bhd managing director Datuk Ng Yih Pyng, who is a non-executive director of YXPM and the sibling of Sheau Chyn. YXPM is a wholly-owned subsidiary of Main Market-listed Tomei.
"I think the gold investment, gold wafer and bullion have a lot to do with sentiment and gold price fluctuations. It's really not in the hands of the manufacturer," says Yih Pyng.
Tomei is opening more retail stores in the East Coast and plans to launch a few more stores in locations with less jewellery supply.
"We already have 57 stores in Malaysia and will continue to focus on the good potential of the Malaysian market."
In terms of forecast for gold and jewellery sales for 2022, Yih Pyng says Tomei remains cautious with the ongoing Russia-Ukraine war and the labour issues faced in Malaysia, which have indirectly impacted the gold jewellery industry.

Expansion of hollow gold jewellery range
YXPM is expected to raise RM31.26 million from its IPO. Of this, about RM4.4 million of the proceeds will be allocated for the purchase of new machinery and equipment for the expansion of its hollow gold jewellery range, including hollow gold rope chains, hollow gold pendants, charms and earrings using electroforming, as well as the pairing of hollow gold chains with other jewellery items.
"We intend to utilise these new machines for our new range of hollow gold jewellery," says Sheau Chyn.
The company looks into manufacturing hollow gold rope chains with diamond cut designs of various sizes ranging from 1.5mm to 4.0mm in width. The new hollow gold rope chains will be further processed into necklaces, bracelets, anklets and chain hoop earrings.
It also plans to manufacture hollow gold pendants, charms and earrings with a wall thickness of 0.1mm using the electroforming process.
Additionally, the group is looking into automating some of the more intricate and labour-intensive parts of the operation. Two robotic arms that will automate the chain linking and welding process will be purchased.
"Usually, we would subcontract this work out to external manufacturers if we have a large order for this type of jewellery. Part of our plan is to automate this process in-house by using robotic arms in order to scale up the chain linking process," YXPM says in its prospectus.
YXPM will also rent an additional factory floor of about 1,600 sq ft to install the new machines.
The company mainly serves the Malaysian market as well as exports its products to countries such as Germany, Hong Kong, Indonesia, Myanmar and Singapore. Its customers are mainly trade customers or intermediaries, such as retailers and wholesalers, as well as jewellery manufacturers.
Higher wedding band sales indicate strong pent-up demand
"Gifting is our big business and also gold is very cultural for Malaysians. During the Covid-19 pandemic, a lot of weddings have been postponed. So, our next two-year growth will be driven largely by wedding functions and cultural festivals. We are not too worried about demand at the moment," says Yih Pyng.
He adds that the pandemic has also led to revenge shopping among consumers after a frugal spending period.
Coupled with stimulus from the government at the height of the pandemic in the form of moratoriums and special Employees Provident Fund withdrawals, the appetite for gold products has been healthy, he notes.
"But of course, at the end of the day, it is the sentiment that determines spending quantum and the disposable income of buyers. Gold has always been perceived as a hedge against inflation. More people are buying gold to preserve the ringgit value. It is very liquid — sell and it gets you cash almost immediately," says Yih Pyng.
Tomei's share price has risen 3.8% year to date to close at 95.5 sen last Thursday, with a market capitalisation of RM132.4 million.