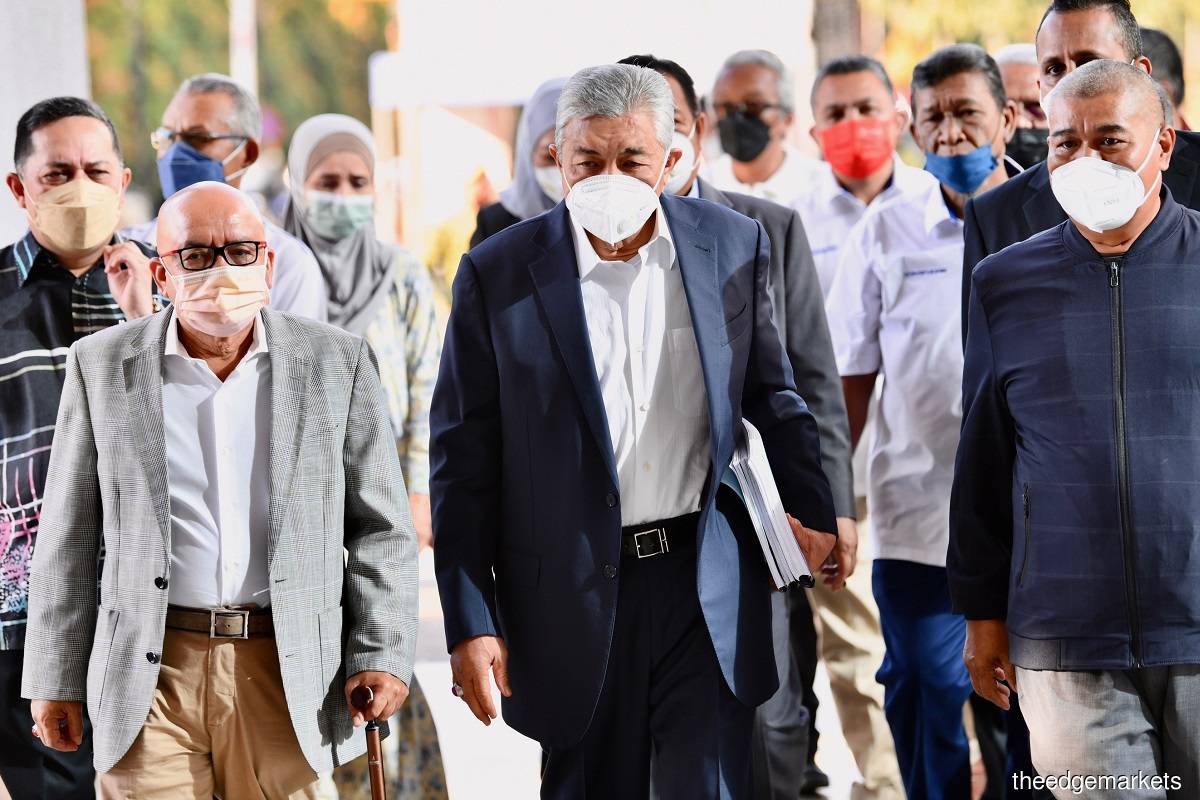 KUALA LUMPUR (June 27): Umno president Datuk Seri Dr Ahmad Zahid Hamidi has applied with the High Court to stay his corruption trial pending an appeal in the Court of Appeal regarding 11 witness statements which he is trying to obtain. 
Zahid, in his trial before Justice Datuk Collin Lawrence Sequerah, had made the application to obtain the witness statements from the Malaysian Anti-Corruption Commission investigators for 11 witnesses. 
Zahid, who is currently testifying in his defence before Justice Sequerah, is appealing against a decision the judge made on May 9 which did not allow Zahid and his lawyers to obtain the 11 witness statements before Zahid calls them to testify in his defence. 
In his application filed on June 23, Zahid said that he was not trying to delay his trial but needed the witness statements to provide a complete defence for himself. 
Zahid said that at the close of the prosecution stage of the case, they had offered him 37 witnesses to be called to testify in his defence. Zahid then applied for 18 of those witness testimonies to be given to his lawyers before calling them to testify in his defence. 
His application was denied by Justice Sequerah.
Zahid, who is currently testifying in his own defence against 47 charges involving criminal breach of trust, corruption and money laundering with his charitable foundation Yayasan Akalbudi, and the misappropriation of its funds, said that his right to a fair trial will be infringed upon if he does not obtain the 11 witness statements before he calls them to testify in his defence. 
Zahid has been on the witness stand in the trial since April 13, completing his examination-in-chief and after that will be subject to cross-examination by the prosecution lawyers. 
Before the trial continued on Monday morning (June 27), the prosecution informed Justice Sequerah that they would object to the application for the stay. 
Justice Sequerah then fixed July 7 as the hearing date for the application.
Zahid then continued to to testify as the first defence witness by reading from his written witness statement and answering questions from his lawyer Datuk Ahmad Zaidi Zainal.