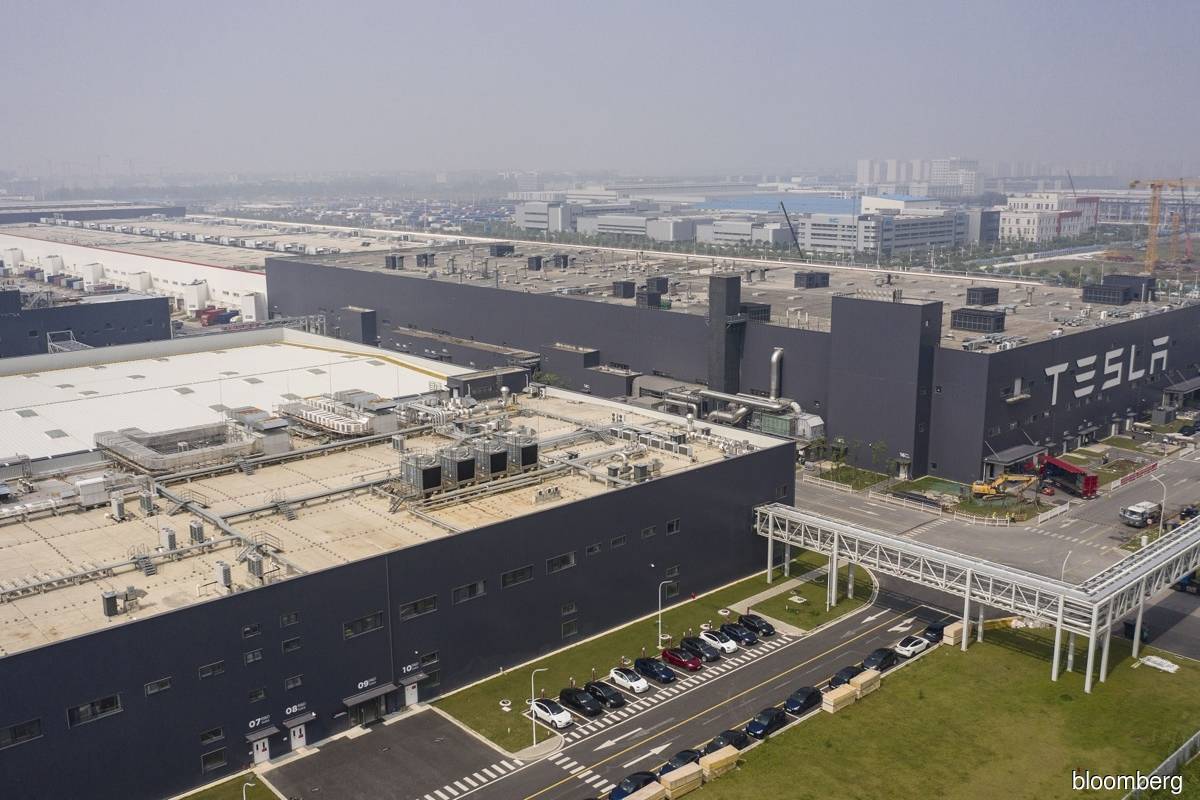 (Jan 12): An expansion of Tesla Inc's plant in Shanghai has been delayed, according to people familiar with the matter, over data concerns that risk putting a roadblock in the way of the US electric-car maker's ambition to keep growing in China.
The so-called phase-three expansion originally slated to start mid-year would have seen the plant's capacity double to around two million cars a year, said the people, who asked not to be identified because they're not authorised to speak publicly.
Some central government officials expressed concern about a US company with connections to Elon Musk's internet-from-space initiative Starlink having such a large presence in Asia's biggest economy, one of the people said. While Tesla cars aren't equipped with Starlink equipment, which would allow users to bypass China's Great Firewall, Beijing has become increasingly concerned about data security and social stability.
Musk is chief executive officer of both Tesla and Space Exploration Technologies Corp, which started launching Starlink satellites in 2019. Tesla shares erased earlier gains and traded down as much as 2% as of 5.13am New York time, before the start of regular trading.
The delay coincides with growing public resentment toward the US EV maker at a time that tensions between Washington and Beijing are running high. Angry Tesla owners swarmed showrooms in China over the weekend to complain about missing out on another round of price cuts. Tesla cars also were banned from Chinese military complexes and housing compounds in early 2021 over concerns about sensitive data being collected by cameras built into the vehicles.
Tesla representatives in China didn't immediately respond to a request for comment. Representatives from China's National Development and Reform Commission didn't respond to a faxed request for comment.
The first and second phases of Tesla's Shanghai plant construction and expansion are already complete. The factory, which broke ground in 2019, is now able to produce one million Model 3 sedans and Model Y sport utility vehicles annually after upgrades in 2022. The third phase would have involved a significant amount of additional construction and land.
The future of phase three could still change pending further guidance from senior central government officials, one of the people said. Tesla has the support of local Shanghai officials, the people said.
China has become a key manufacturing centre for Austin, Texas-based Tesla, with the Shanghai factory churning out over 710,000 cars in 2022, or around 52% of the company's worldwide output. But consumer demand in China — the world's biggest car and electric-vehicle market — has taken a hit from slowing economic growth and the adherence until recently to Covid Zero, which resulted in months-long lockdowns and supply-chain disruptions.
To combat that, Tesla has cut prices and kept incentives in place. Even so, deliveries slumped in December to around 56,000 units as production was temporarily suspended due to equipment upgrades and lacklustre consumer demand. Local rival BYD Co meanwhile shipped 111,939 battery-electric vehicles last month.
As its business in China stalls, Tesla has been expanding in other parts of Asia, including opening showrooms in Thailand. Bloomberg reported on Wednesday that the automaker is close to a preliminary deal to set up a factory in Indonesia that would produce as many as one million cars a year, according to people familiar with the matter.