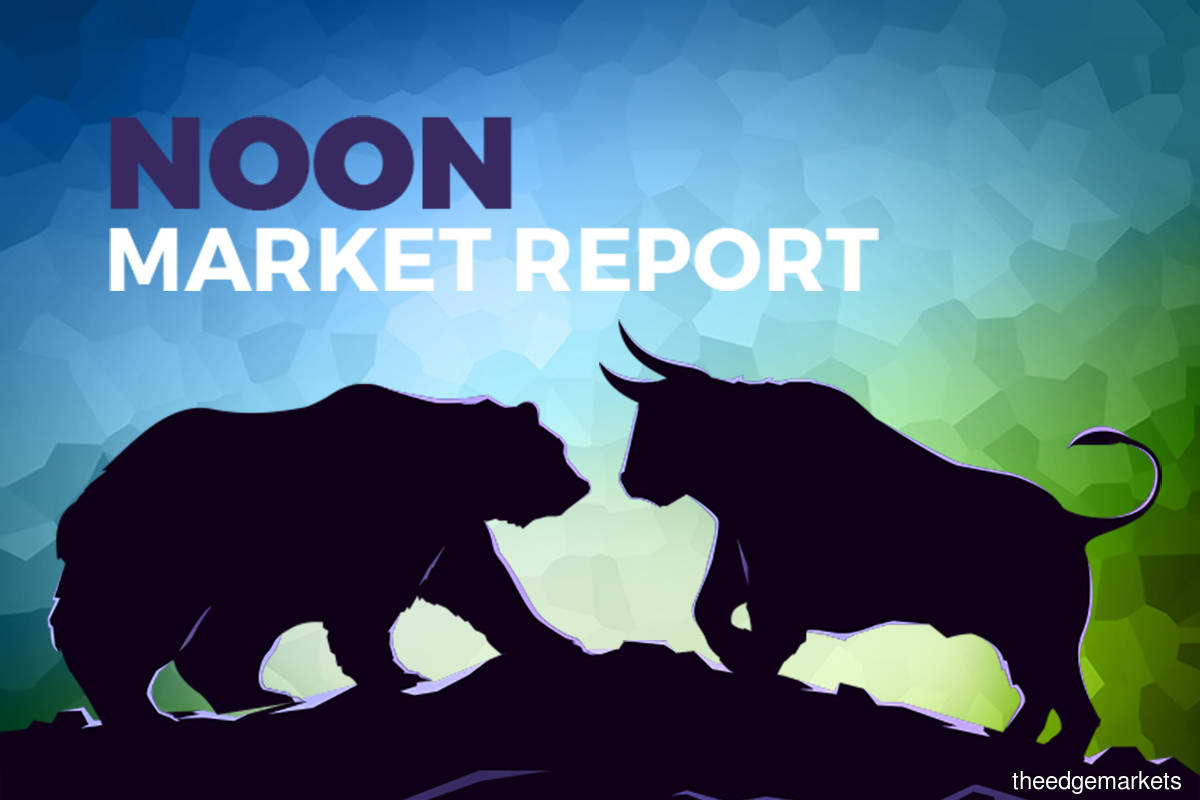 KUALA LUMPUR (Jan 19): Bursa Malaysia ended the morning session almost flat on mild profit-taking in selected heavyweights amid the cautious sentiment on regional bourses, dealers said.
At lunch break, the benchmark FTSE Bursa Malaysia KLCI (FBM KLCI) eased 0.51 of-a-point to 1,494.99 from Wednesday's closing of 1,495.5.
The market bellwether, which opened 0.7 point lower at 1,494.8, moved between 1,493.71 and 1,501.71 throughout the morning session.
Market breadth was also negative with decliners outpacing advancers 399 to 325, while 371 counters were unchanged, 1,097 untraded, and 10 others suspended.
Turnover amounted to 1.41 billion units worth RM856.36 million.
Rakuten Trade Sdn Bhd vice-president of equity research Thong Pak Leng said trading activities were expected to stay cautious on Thursday ahead of the long break over the Lunar New Year celebration.
"Therefore, we expect the index to trend within a tight range of 1,490-1,500 today, and that Bank Negara Malaysia's (BNM) Monetary Policy Committee meeting on Jan 18-19 may be uneventful as we do not anticipate any interest rate adjustments as yet," he told Bernama.
Meanwhile, he said crude oil prices declined on higher inventory as the Brent crude dipped to below the US$85 per barrel.
Among the heavyweights, Malayan Banking Bhd added one sen to RM8.82, Petronas Chemicals Group Bhd gained four sen to RM8.50, Tenaga Nasional Bhd improved five sen to RM9.44, Public Bank Bhd was flat at RM4.29, and CIMB Group Holdings Bhd slipped three sen to RM5.69.
As for the actives, Velesto Energy Bhd went up one sen to 19.5 sen, Revenue Group Bhd advanced five sen to 66.5 sen, while Yew Lee Pacific Group Bhd gained half-a-sen to 46 sen, and Zen Tech International Bhd increased half-a-sen to 4.5 sen.
On the index board, the FBM Emas Index rose 3.24 points to 10,806.69, the FBMT 100 Index climbed 2.64 points to 10,500.89, the FBM Emas Shariah Index inched up 0.66 of-a-point to 11,050.31, the FBM 70 Index increased 30.21 points to 13,484.51, while the FBM ACE Index declined 20.4 points to 5,426.5.  
Sector-wise, the Transportation and Logistics Index slipped 3.91 points to 920.19, the Industrial Products and Services Index eased 0.51 of-a-point to 187.35, the Financial Services Index was 19.47 points weaker at 16,497.36, and the Plantation Index dipped 30.02 points to 6,839.2.
Meanwhile the Energy Index rose 7.37 points to 831.01 and the Technology Index shed 0.29 of-a-point to 66.94.