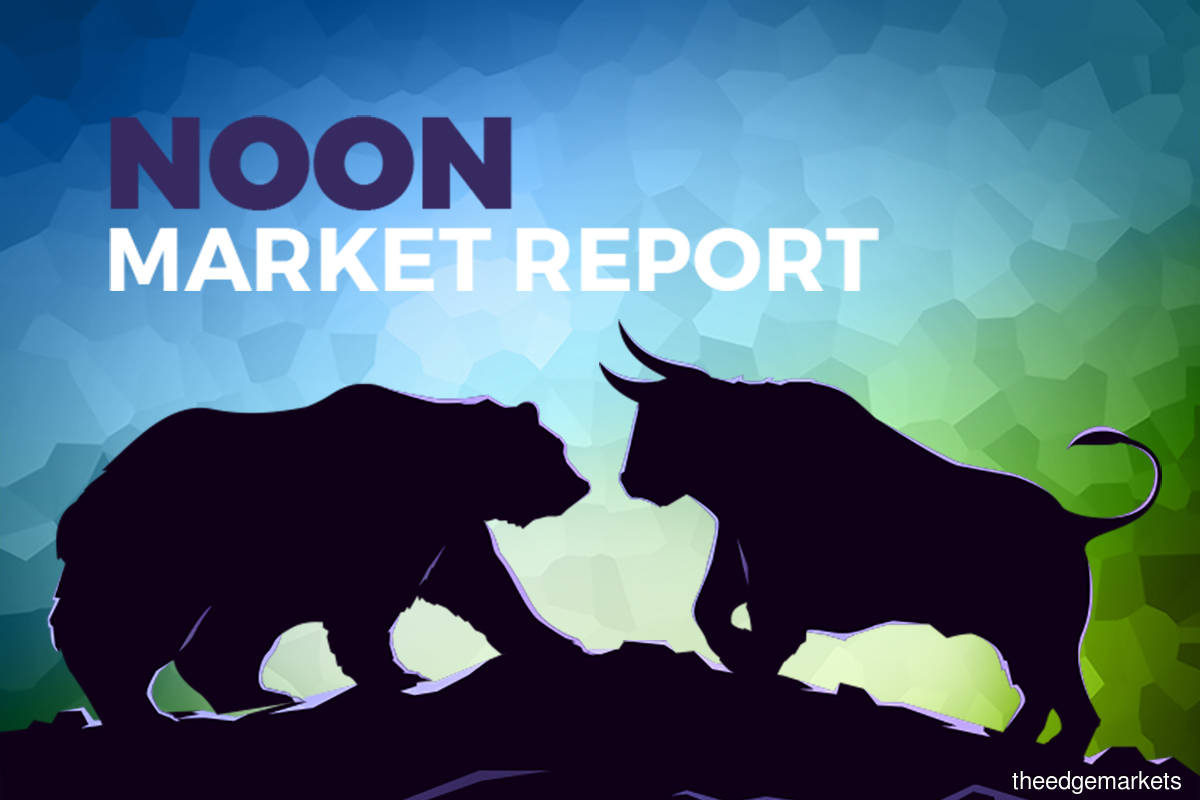 KUALA LUMPUR (Jan 20): Bursa Malaysia turned mixed at the midday break on Friday (Jan 20) as mild profit-taking in selected heavyweights cancelled some of the earlier gains amid cautious sentiment on regional bourses, dealers said.
At lunch break, the benchmark FTSE Bursa Malaysia KLCI (FBM KLCI) eased 0.42 of-a-point to 1,495.8 from Thursday's closing of 1,496.22.
The market bellwether, which opened 0.66 point better at 1,496.88, moved between 1,495.8 and 1,498.92 throughout the morning session.
Market breadth, however, remained positive with advancers outpacing decliners 358 to 302, while 389 counters were unchanged, 1,143 untraded and 10 others suspended.
Turnover amounted to 1.33 billion units worth RM758.82 million.
In a note, Rakuten Trade Sdn Bhd expected trading activities to stay muted ahead of the long break and the index to trend within the 1,490-1,500 range again on Friday.
"As expected, Bank Negara Malaysia maintained the overnight policy rate (OPR) at 2.75%, hence signalling more funds may start to look at the stock market. If this happens, we reckon the banks, planters and telcos to be on the buy list," it said.
It said Wall Street closed lower on Thursday night as sentiment remained cautious that the US Federal Reserve will continue to raise rates amid recent job data showing that the labour force was still resilient despite a slowing economy.
"The DJI Average lost 252 points while Nasdaq ended 105 points lower as the US 10-year yield edged slightly higher at 3.4%. In Hong Kong, profit-taking activities dominated trading ahead of the Lunar New Year break and recent steep gains by Hong Kong equities," it said.
Among the heavyweights, Malayan Banking Bhd was flat at RM8.80, Public Bank Bhd was unchanged at RM4.29, Petronas Chemicals Group Bhd slipped two sen to RM8.48, Tenaga Nasional Bhd fell six sen to RM9.44 while CIMB Group Holdings Bhd rose six sen to RM5.75.
As for the actives, Velesto Energy Bhd eased half-a-sen to 20 sen, Ta Win Holdings Bhd rose half-a-sen to 6.5 sen, Progressive Impact Corp Bhd gained half-a-sen to 26.5 sen, while Reach Energy Bhd was flat at six sen.
On the index board, the FBM Emas Index rose 4.55 points to 10,817.25, the FBMT 100 Index climbed 4.38 points to 10,508.65, the FBM Emas Shariah Index inched down 2.92 points to 11,064, the FBM 70 Index increased 37.44 points to 13,503.42, while the FBM ACE Index gained 57.78 points to 5,506.78.  
Sector-wise, the Transportation and Logistics Index earned 0.38 of-a-point to 923.19, the Industrial Products and Services Index eased 0.1 of-a-point to 187.74, the Financial Services Index was 15.37 points better at 16,497.38, and the Plantation Index improved 29.85 points to 6,855.43.
Meanwhile the Energy Index rose 3.51 points to 843.48 and the Technology Index added 0.36 of-a-point to 67.38.