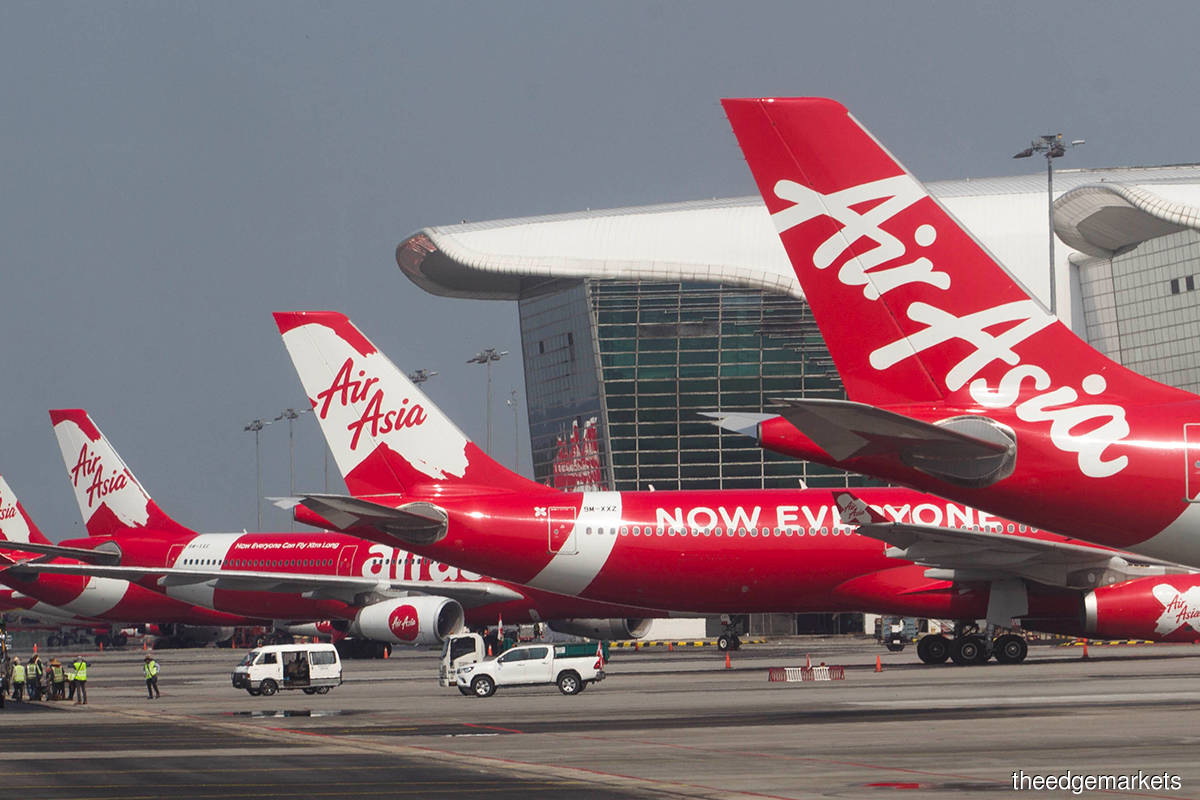 KUALA LUMPUR (July 27): AirAsia X Bhd flew 337,638 passengers in the quarter ended Dec 2022 (6QFY2022), up 324.4% quarter-on-quarter from 79,557 passengers in the July-September 2022 period, as travel recovery gained momentum in tandem with the peak travel season.
Passenger load factor (PLF) rose to 79%, from 73% in 5QFY2022, as it focused on flying "the most popular and profitable routes first", AAX said in a statement.
Seat capacity and available seats per kilometre (ASK) capacity were 427,384 and 1,700 million respectively, it said. AAX has seven out of its 14 A330s activated at end-December.
Its PLF immediately before the pandemic was 81% for the October-September 2019 period, when it recorded 1.61 million passengers across its 30 planes.    
"During the quarter under review, AirAsia X launched flights to Melbourne, Perth, Tokyo-Haneda, Sapporo, Taipei, Jeddah and Bali-Denpasar, on top of introducing an all-new Sydney-Auckland route," AAX said.
Additional flights were incorporated in key routes Seoul, Sydney, Sydney-Auckland, Melbourne, Perth and Sapporo, on the back of significant pent-up demand, it added.
As at end-December, AAX was operating flights to 13 destinations. "As of the end of December 2022, AirAsia X served daily flights to key markets including Seoul, Sydney, Sydney-Auckland, Melbourne and Bali-Denpasar," it said.
AAX's associate AirAsia X Thailand carried 212,523 passengers in the quarter. PLF stood at 92%, with seat capacity and ASK capacity of 230,961 and 1,031 million. AirAsia X Thailand's total fleet size was eight A330s, with five aircraft activated and operational.
Shares of AAX rose 3.5 sen or 5% to settle at 73.5 sen on Friday, giving it a market capitalisation of RM304.89 million.