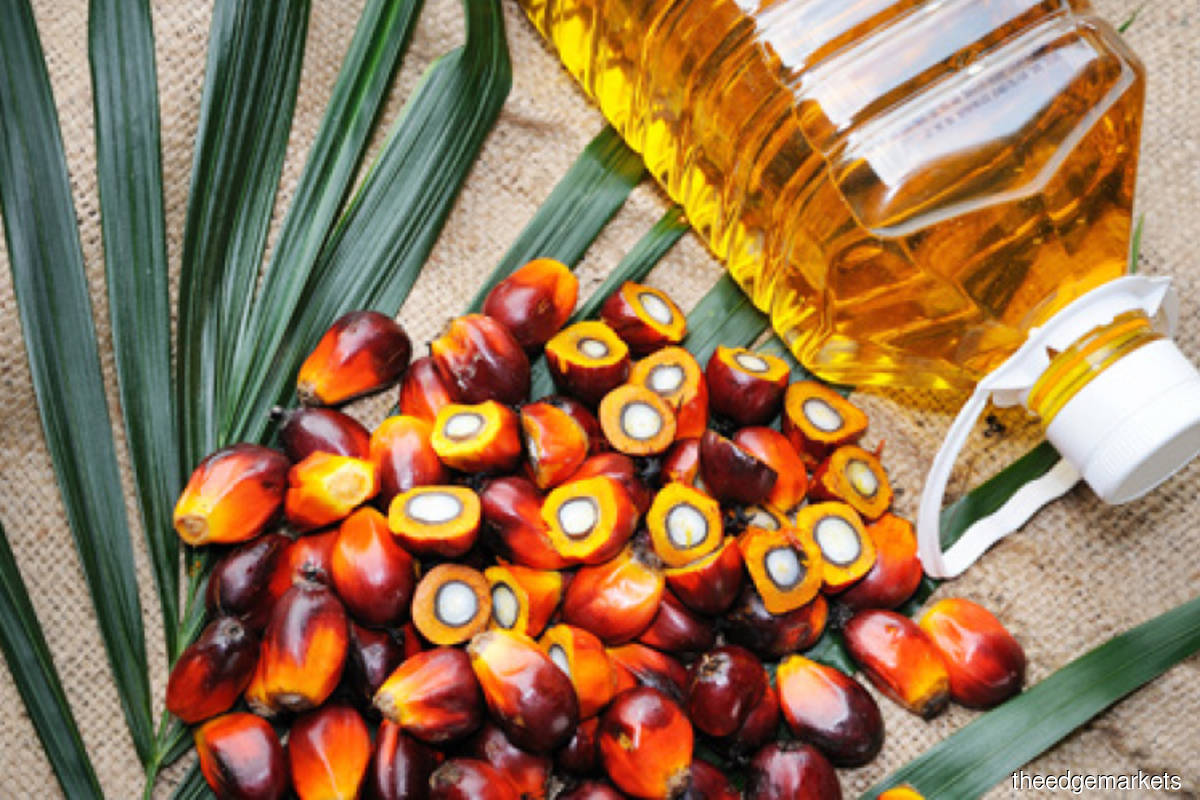 KUALA LUMPUR (Jan 27): Crude palm oil (CPO) futures contract on Bursa Malaysia Derivatives ended higher on Friday (Jan 27) amid expectation of a weaker output, coupled with stronger soybean oil and crude oil prices, said a dealer.
Palm oil trader David Ng said a weaker output may lower overall excess stock in the country.
"We locate support at RM3,700 and resistance at RM4,100 per tonne," he told Bernama.
Meanwhile, Mumbai-based Sunvin Group commodity research head Anilkumar Bagani said CPO futures ended higher on Friday in continuation of bargain buying, the narrowing down of palm oil discount over competing oils and the priced-in bearish factors.
"The uptick came following a recovery in Chicago Board of Trade (CBOT) soybean oil futures overnight and in crude oil prices," he said. 
At the time of writing, the benchmark Brent crude oil price was up 1.20% to US$88.52 per barrel.
Anilkumar said Malaysia has kept its palm oil export tax unchanged at 8% for February from January, while revising the reference price to RM3,893.25 from RM3,889.52 per tonne in January.
"Net payable export tax for CPO for February will be RM311.46 or US$73.37 per tonne, compared to RM311.16 or US$70.50 per tonne in January," he said.
He said Malaysia's palm oil export during the Jan 1-25 period dropped by more than 28%, while, Malaysian Palm Oil Association (MPOA)'s Jan 1-20 palm oil production estimates showed a decline of 11.22%.
"Given the lower number of working days in the Jan 21-31 period, the palm oil production in Malaysia is expected to drop by 13%-14% but still the end-January palm oil inventories are unlikely to drop much due to sharply lower exports," he added. 
At the close, February 2023 rose RM96 to RM3,874 per tonne, March 2023 increased RM116 to RM3,899 per tonne, April 2023 added RM121 to RM3,902 per tonne, and May 2023 gained RM122 to RM3,903 per tonne.
Meanwhile, both June 2023 and July 2023 went up RM117 each to RM3,894 per tonne and RM3,875 per tonne respectively. 
Total volume improved to 54,207 lots from 34,331 lots on Thursday (Jan 26), while open interest declined to 174,782 contracts from 176,141 contracts previously.
The physical CPO price for February South edged up RM20 to RM3,920 per tonne.