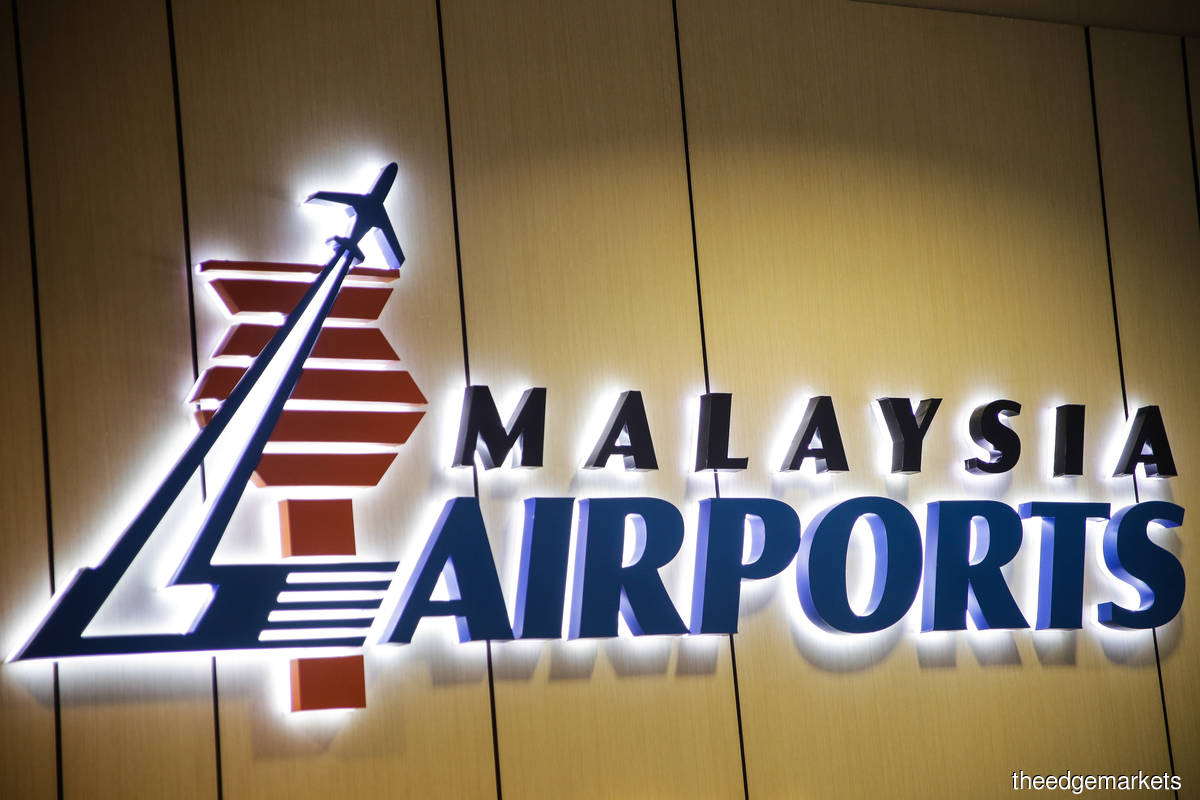 KUALA LUMPUR (Jan 30): MIDF Research has downgraded its call on Malaysia Airports Holdings Bhd (MAHB) to "neutral" from "buy", after the airport operator's shares rallied more than 12% since the announcement of China's reopening. 
The research house in a note on Monday (Jan 30) said it downgraded its call to "neutral" as it believes that the positives had been largely priced in. 
It said the downward revision was mainly due to slower-than-expected return of Malaysia AirAsia's operational aircraft, which had missed its initial target of 65 operational aircraft by end-calendar year 2022 (CY2022), with the actual figure standing at 53.
It noted that AirAsia currently holds the largest share of Malaysian passenger traffic at about 40%. 
"Malaysia's passenger traffic recovery is expected to be mainly supported by the reactivation of Malaysia AirAsia's remaining 50% aircraft that have yet to receive airworthiness certificates.
"Nonetheless, we remain wary of the lingering maintenance, repair, and overhaul constraints attributed to the long queues at the facilities, also and partly due to parts supply chain issues. 
"Additionally, fleet restoration services are costly, averaging at US$300,000 (RM1.27 million) per aircraft for AirAsia," said MIDF. 
MIDF said relative to 2019 levels, Malaysian passenger traffic in CY2023 will recover to 85% (domestic: 90%; international: 80%), from 95% (domestic: 100%; international: 90%) previously.  
"However, we expect stronger traffic growth from CY2024, as Malaysian carriers rebuild their fleets as early as the second quarter of CY2023.  
"As for MAHB's Turkish operations, the key change is the upward revision of the international pax for CY2023-25, as the sector has fared better than expected, surpassing its 2019 level by 10% in CY2022," it added. 
MIDF also adjusted its discounted cash flow-derived target price (TP) for MAHB to RM7.45 (from RM7.26), mainly due to a reduction in its current beta from 1.3 to 1.2.  
Moreover, international tourism from Northeast Asia collectively contributed 25% of the international pax at the Kuala Lumpur International Airport in CY2019, and more foreign aircraft could support travel demand. 
"Eight more foreign carriers resumed their operations in Malaysia last year, bringing total operating foreign carriers to 56 out of 68. In the longer term, Malaysia's passenger traffic is expected to continue growing, as local carriers increase their flight frequencies and introduce new routes, supported by the delivery of their aircraft orders," MIDF added.
Meanwhile, Kenanga maintained "market perform" on MAHB, and lifted its TP by 15% to RM7.00 from RM6.10, after narrowing its net loss forecast by 6% for the financial year ended Dec 31, 2022 (FY2022), while raising its FY2023 net profit forecast by 3%, as it raised its passenger throughput assumptions by 15% and 9% to 116 million and 126 million, from 101 million and 116 million previously.
It stated that a recent proposal to keep airport tariffs may impact MAHB's cash flow for capital expenditure purposes, but prefers MAHB for being the dominant airport operator in Malaysia, a good proxy to the recovery of air travel and tourism, and strong shareholders of the group. 
"While Mavcom (the Malaysian Aviation Commission) has proposed a mechanism for MAHB to recoup losses incurred during RP1 (the first regulatory period) in RP2, we are concerned about MAHB's cash flow over RP1. 
"While the proposals in the Mavcom consultation paper are not cast in stone, they do significantly raise earnings risk over the medium term." 
At the time of writing on Monday, MAHB's share price remained unchanged at RM7.26, while its market capitalisation stood at RM12.05 billion. 
Capital A
Meanwhile, MIDF maintained "neutral" on Capital A Bhd, as its stock currently trades at forward price-earnings of 8.4 times, on a par with the pre-pandemic mean. However, MIDF revised its TP to 70 sen from 59 sen. 
Last Thursday, the group announced its preliminary passenger traffic statistics at 24.24 million passengers (up 404%) for the full year, and 7.81 million passengers (up 187%) for the fourth quarter of 2022, on the back of post Covid-19 pandemic travel recovery. 
Capital A's share price rose 1.5 sen or 2% to 76 sen, giving it a market capitalisation of RM3.16 billion.