This article first appeared in The Edge Malaysia Weekly, on January 30, 2023 - February 05, 2023.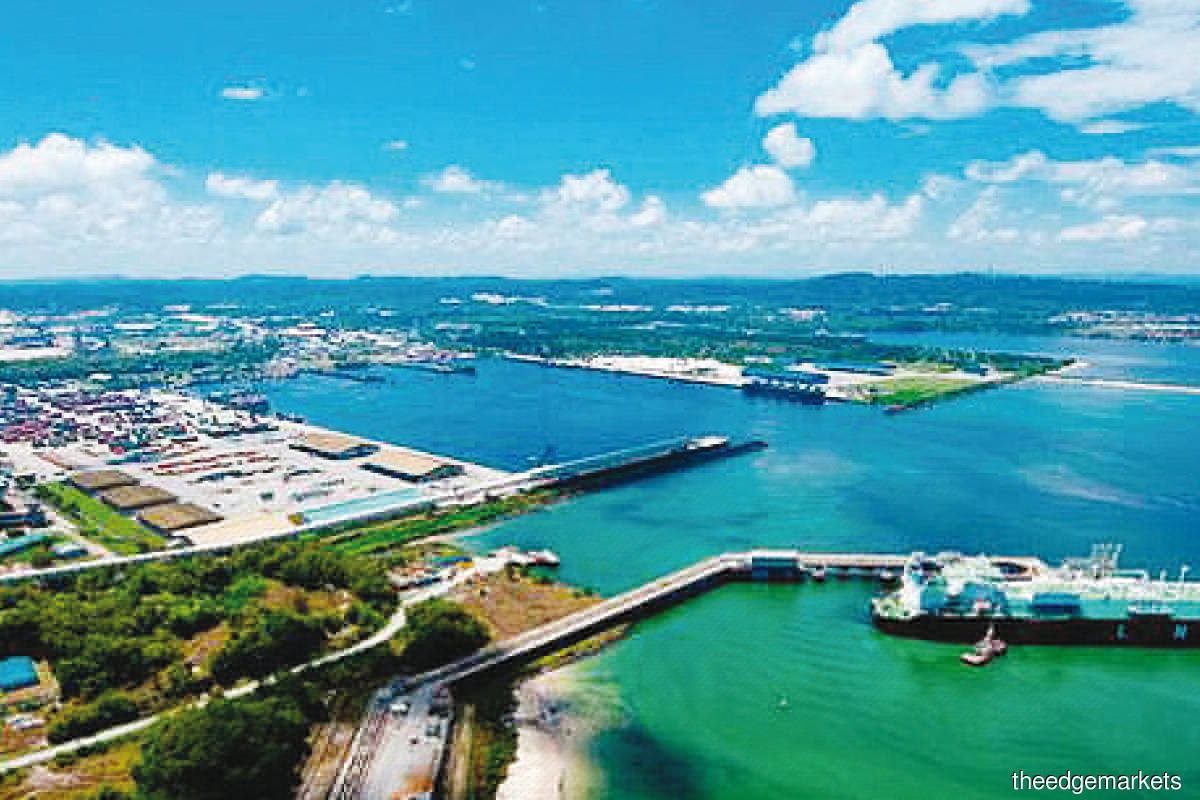 THE State Financial Secretary Sarawak is understood to be looking to increase its stake in port operator Bintulu Port Holdings Bhd, which would give it more control over the company.
At present, the state financial authority has a direct 26.67% shareholding and an indirect 13.04% held via Equisar Assets Sdn Bhd. Equisar Assets is wholly owned by Equisar Sdn Bhd, which in turn is wholly owned by the State Financial Secretary Sarawak.
A senior executive of Bintulu Port says on condition of anonymity, "I'm not aware of any such [plan], but it's not for us to say anything. At shareholder level, we wouldn't know."
While Sarawak, through its vehicles, has a total shareholding of 39.71% in Bintulu Port, other large and notable shareholders of the port operator include national oil company Petroliam Nasional Bhd (Petronas), which has a 28.51% stake; Kumpulan Wang Persaraan (Diperbadankan) or KWAP with 9.17%; Permodalan Nasional Bhd via its various funds with 5.81%; and the Employees Provident Fund (EPF) with 5.27%.
Apart from the above, Minister of Finance Inc-controlled Urusharta Jamaah Sdn Bhd has a 3.67% stake in Bintulu Port while shipping company MISC Bhd, in which Petronas has 51% equity interest, has 2.31%. Collectively, these agencies — many of which are linked to the federal government — have 54.74% interest in Bintulu Port.
Together, the federal government-linked agencies and Sarawak state entities control more than 94% of Bintulu Port's equity.
The speculation is that State Financial Secretary Sarawak may be looking to acquire EPF's stake as a start. If it does, it is not clear if the state financial authority plans to seek a waiver from making a general offer for the shares it does not own.
As many as three separate sources, all familiar with the situation at Bintulu Port, say there is a plan for Sarawak to take a bigger stake in the port. The move is aimed at strengthening the state government's hold on the key asset.
"The state is in talks with some of the larger shareholders [to buy their shares]. It's been talked about at length at a high level in the state," one of the sources says.
Another source adds, "Honestly, it's not exactly new. The plan has been discussed at length in the past, but only now is it being put in motion. Even then, the shares have to be pegged at a fair price," he says.
Both the State Financial Secretary Sarawak and EPF did not respond to questions sent by The Edge. KWAP meanwhile says, "As a pension fund with a long-term investment horizon, we practise confidentiality in matters relating to specific investment strategies. As such, we are unable to provide further information on this matter."
Interestingly, since September 2020, there have been no changes in equity held by substantial shareholders of Bintulu Port. This could be due to the port operator's good dividends. For instance, for the financial year ended Dec 31, 2021 (FY2021), Bintulu Port's dividends amounted to 12 sen a share — four interim payments of three sen per quarter — or RM64.4 million. At its closing price of RM5 on Jan 27 this year, Bintulu Port had a gross yield of 2.8%. The stock has gained about 4% over a one-year period.
MISC is Bintulu Port's largest customer, ferrying liquefied natural gas (LNG) for export from the Petronas-operated Malaysia LNG complex, located next to the port. Other than the LNG complex, Bintulu Port also has a container terminal — the largest container facility in East Malaysia, handling 355,806 containers in 2021 — as well as a palm oil export terminal, a bulk terminal and a multipurpose terminal, among others.
Bintulu Port also has, under its belt, wholly-owned Samalaju Industrial Port Sdn Bhd, which caters to the Samalaju Industrial Park that stands on a 7,000ha site and is dedicated to energy intensive and heavy industries. The industrial park is a key component of the Sarawak Corridor of Renewable Energy initiative.
Bintulu Port's stock hit a 52-week low of RM4.77 on Dec 29 last year, having shed more than 9% or 48 sen since early September 2022.
For the first nine months of FY2022, Bintulu Port chalked up a net profit of RM92.01 million on the back of RM590.4 million in revenue. This compares with RM66.38 million and RM539.09 million, respectively, in the corresponding period a year earlier.
As at end-September last year, Bintulu Port had cash and cash equivalents of RM771.3 million, while on the other side of the balance sheet, the port operator had long-term debt obligations of RM942.98 million and no short-term borrowings. During the period in review, Bintulu Port had retained earnings of RM840.59 million.
Bintulu Port's finance costs for 9MFY2022 totalled RM51.38 million, while its cash flows from operating activities were RM171.46 million.
On its prospects, Bintulu Port says, "The group expects to perform better in the year 2022 spurred by the positive growth from the cargo handled at Samalaju Port as well as cargo from LNG, palm oil and container at Bintulu Port. Revenue from handling of LNG cargo will remain as the main contributor to the group."
Bintulu Port's closing price of RM5 last Friday gives it a market capitalisation of RM2.3 billion.