This article first appeared in The Edge Malaysia Weekly, on January 30, 2023 - February 05, 2023.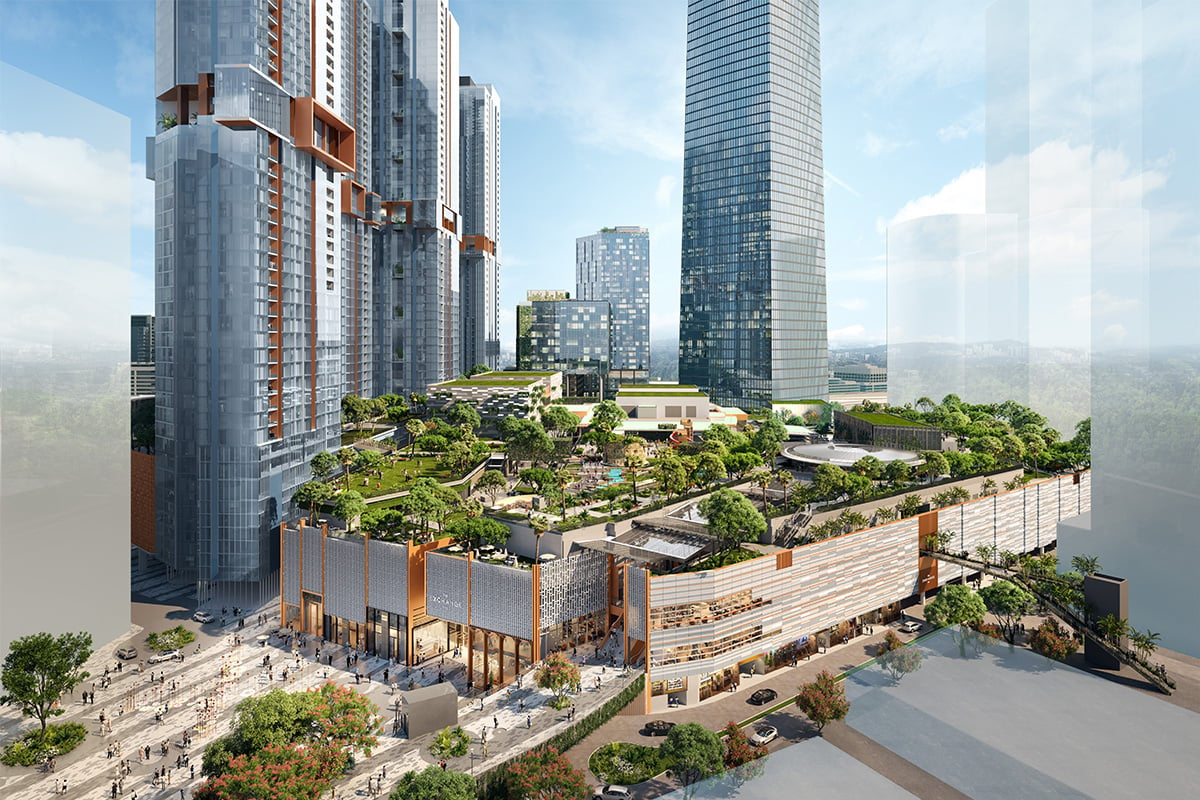 ALTHOUGH the location of Apple Inc's first flagship store in Malaysia is said to be a well-guarded secret, sources say the iPhone maker's maiden retail outlet will be located at The Exchange TRX in Kuala Lumpur. The Exchange TRX is scheduled to open in November.
In April 2021, The Edge reported that The Exchange TRX had been courting the world's most valuable company to make its long-awaited debut in Malaysia.
Mall owners love Apple, given the brand's superstar status and its ability to draw shopper traffic and lift retail sales — not just for the store, but for the entire mall. The Edge had also reported that it would take a lot of cajoling and convincing to get an Apple Store to local shores. Bloomberg reported last Wednesday that Apple had started hiring retail store workers as it prepares to open its first flagship store here.
A check on Apple's website reveals that advertisements were posted on Jan 25 for staff members such as a manager, senior manager, store leader, operations expert, business pro, business expert and technical specialist. According to reports from last month, job openings for the upcoming store had been spotted as early as Dec 17 last year.
Interestingly, while Apple has published job listings on its website for "various locations within Malaysia", a source tells The Edge that it is only for one opening. "It was probably to throw people off the track. They have not engaged with any other mall operators."
The Exchange TRX, formerly known as the Lifestyle Quarter, is located within the 70-acre Tun Razak Exchange (TRX) development. Its 1.3 million sq ft net lettable area (NLA) is equivalent to that of Pavilion Kuala Lumpur. It has already secured at least 70% of its tenants and the ground floor has been fully taken up by premium tenants.
It is understood that luxury tenants who had been allocated space at the mall are requesting for more space, resulting in other retailers being asked to wait until things can be sorted out.
"The demand for space at The Exchange TRX has surpassed what was expected," a source says. Perhaps this can be partly attributed to the opening of the Apple Store.
Developed and managed by LQ Retail Sdn Bhd, The Exchange TRX is a joint venture between international property and infrastructure group Lendlease (60%) and TRX City Sdn Bhd (40%), the master developer of TRX. TRX City is wholly-owned by the Ministry of Finance.
When asked for confirmation on whether Apple's flagship store will debut at the new mall, a spokesperson from The Exchange TRX declined to comment.
According to retail experts, Apple keeps its cards close to its chest when it comes to retail store openings and it expects the same from property or mall owners. "Apple is very strict about their non-disclosure policy and because retailers need them, they adhere to their policy," a retail expert says.
On whether it is at all possible that the upcoming Apple Retail store could be located elsewhere, a source says the only two other premier options are Suria KLCC and Pavilion Kuala Lumpur. However, there has been no indication, whether in terms of space or hoarding being put up, to suggest that an Apple Store will have a presence in those locations, "at least for now", he adds.
A typical Apple Store takes up 5,000 sq ft to 10,000 sq ft in NLA. It is likely that Apple Retail's flagship store size here will be at the higher end of the range.
There are 518 Apple Stores worldwide, 247 of which are located outside of the US. The closest stores to Malaysia are in Singapore (three stores) and Thailand (two stores).
Machines Sdn Bhd is currently Malaysia's largest Apple premium reseller, operating 50 stores.
The Exchange TRX is a 17-acre lifestyle development with an estimated gross development value of about A$3 billion. It features a four-storey mall, six apartment blocks, a Grade A office, a hotel and a 10-acre rooftop park. It is learnt that because the mall is sprawled over a large area, its rooftop might be used to host movie premiers. The rooftop park will house a biodiverse ecosystem of over 150,000 plantings from some 150 native plant species.
Some of the luxury brands expected to set up shop at the mall include Lululemon and those under LVMH, including Bulgari.
Lifestyle anchor tenants include Golden Screen Cinemas; Seibu department store, which will bring in Malaysia's first "depachika" Japanese food hall taking up 250,000 sq ft across four levels; an up-scale supermarket by the Dairy Farm Group of Hong Kong; and fast fashion and new food and beverage concepts.
Destination dining will be a highlight, with over 100 unique dining outlets in each of its five dining precincts.