This article first appeared in The Edge Malaysia Weekly, on January 30, 2023 - February 05, 2023.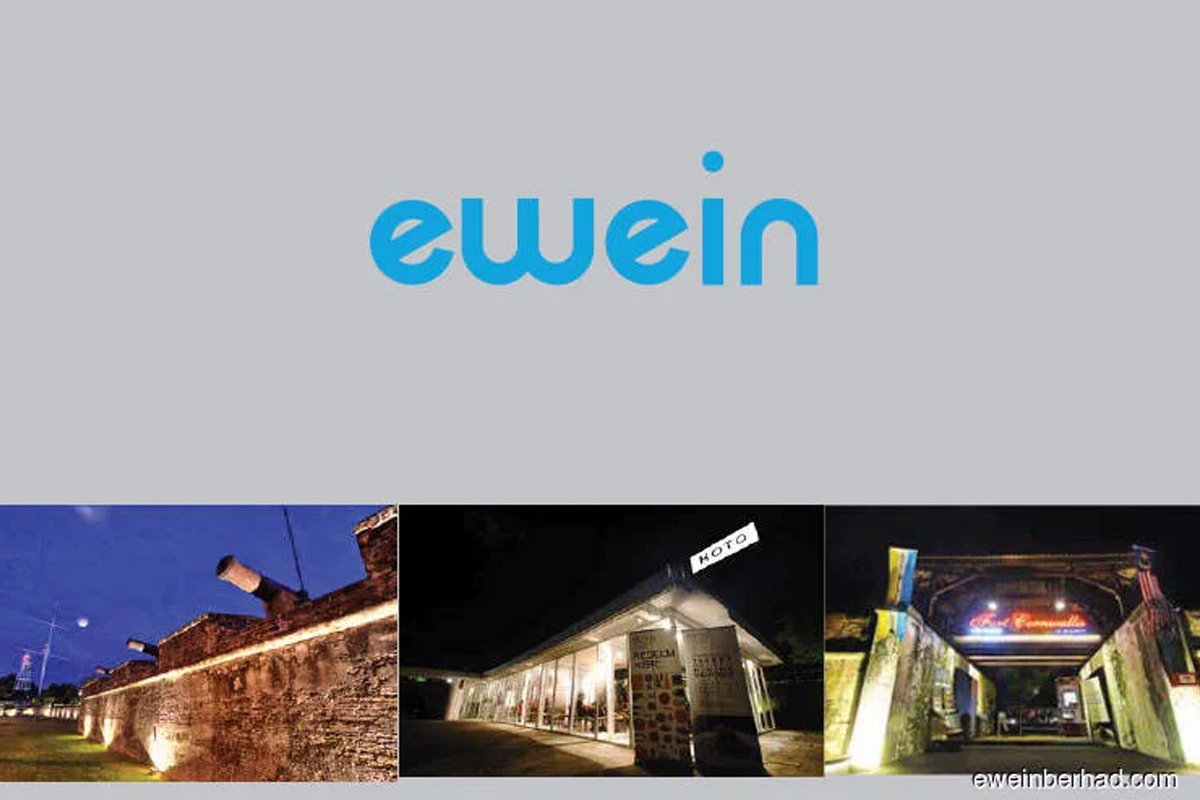 MAIN Market-listed Ewein Bhd appears to be back on investors' radar screens as shares of the property developer have risen by 64% since Jan 13, to a 52-month intra-day high of 57.5 sen apiece on Jan 19. Shares of the company also saw heavy trading volume from Jan 13 to 19.
What could be brewing at the Penang-based property developer, whose founder and executive chairman Datuk Ewe Swee Kheng committed suicide in October 2021? It is worth noting that his brother, Ewe Swee Kiat, resigned as the group's non-executive director on Nov 17, 2022, to "pursue other business interests and personal commitments", according to a filing with Bursa Malaysia. Swee Kiat, a lawyer, was appointed to the board on Nov 18, 2021.
His sister Ewe Lay Khim, who was made executive chairman also on Nov 18, 2021, remains in her position at the time of writing. A chemist by training, she was appointed a non-independent non-executive director at Ewein on May 27, 2015.
"The industry has been hearing about a boardroom restructuring at the company with a new shareholder emerging. However, there are no details on who that might be," a market observer says.
According to its 2022 annual report, Ewein's largest shareholder as at April 5, 2022, was Hijauwasa Sdn Bhd with a direct interest of 39.99%.
Thus far, there has been no announcement on any shareholder changes since Oct 1, 2021, when the company disclosed that a 39.99% stake, or 37.5 million Ewein shares, had been transferred from Amsec Nominess (Tempatan) Sdn Bhd to Hijauwasa.
Hijauwasa is the private vehicle of the late Swee Kheng.
A check with the Companies Commission of Malaysia (SSM) shows that Hijauwasa is still held by the Ewe family. The group has no other major substantial shareholders.
When contacted, Ewein declined to comment.
Ewein is known for its luxury seafront development known as "City of Dreams" in Bandar Tanjong Pinang, overlooking Gurney Drive.
The late Swee Kheng was one of the prosecution witnesses in the RM6.3 billion Penang undersea tunnel graft case involving former Penang chief minister and finance minister Lim Guan Eng and had been remanded by the Malaysian Anti-Corruption Commission in January 2018 for the investigation.
During that time, Ewein maintained that neither the company nor its subsidiaries were involved in the undersea tunnel project.
Despite the negative news flow, the group's financials appear healthy. As at Sept 30, 2022, it had total cash of RM47 million, and total long- and short-term borrowings of RM18.1 million, leaving it in a net cash position of RM28.9 million.
However, its profitability has been on a declining trend.
For the first nine months ended Sept 30, 2022 (9MFY2022), it reported a 69.3% drop in net profit to RM865,000 while revenue fell 54.86% to RM31.28 million from a year earlier. In the financial year ended Dec 31, 2021 (FY2021), net profit fell 32.14% to RM6.61 million from RM9.74 million in FY2020.
Ewein's property investment and management segment is one of its revenue and profit contributors. Its wholly-owned subsidiary Ewein Land Sdn Bhd is the owner of Menara IJM Land in Penang, which comprises a 46,823 sq ft piece of land with a 16-storey office building and seven-storey car park with a net lettable area of 94,594 sq ft. In FY2021, Menara IJM Land contributed a rental income of RM5.3 million. As at April 26, 2022, Menara IJM Land registered an occupancy rate of 96%.
The renting out of factory space by Kelpen Plastics Technology Sdn Bhd, a wholly-owned subsidiary of Ewein, generated a rental income of RM900,000 for the group.
Total revenue and profit before tax contributed by this segment for FY2021 was RM6.41 million and RM4.76 million respectively.
"These streams of rental income provide recurring and stable annual income to the group given the strategic locations of both properties, especially Menara IJM Land which is strategically located at the interchange of the Tun Dr Lim Chong Eu Expressway," the company's 2021 annual report states.
Its property development segment was the main profit-generating segment in FY2020 but it fell behind the property investment and management segment in FY2021. The property development segment reported revenue and profit before tax of RM61.99 million and RM3.903 million respectively in FY2021, compared with RM151.342 million and RM15.722 million in FY2020.
Ewein's traditional business is in the electrical and electronics industry, specialising in precision sheet metal fabricated parts, product finishing, design and the fabrication of precision moulds, tools and dies.
The industry in general, including Ewein, was impacted by customers who relocated to India or contracted some components to more competitive manufacturers in China.
"Our long-term relationships with our existing customers help sustain our customer base, changes in end-product design have seen metal components being replaced with plastic, hence affecting our revenue stream," the company says in its annual report.
The disruptive impact of the prolonged Covid-19 pandemic also took its toll on Ewein's manufacturing segment.
In November 2019, Ewein partnered with Consortium Zenith Construction Sdn Bhd (CZC) to jointly develop land in a RM159.75 million development, as part of the Penang Mega Infrastructure project (PMIP) mooted by the DAP-led state government.
However, on July 1, 2020, Ewein terminated the joint venture (JV) with CZC to develop the 4.34-acre parcel of reclaimed land in Bandar Tanjong Pinang.  Bandar Tanjong Pinang involves 110 acres of reclaimed land that was to be alienated to CZC by the Penang government as compensation in kind for the construction of PMIP.
On July 21, 2020, The Edge reported that Ewein had said that it had aborted the JV as it had yet to obtain shareholders' approval to enter into a JV agreement with CZC in an extraordinary general meeting that should have been convened by March 31, 2020. According to people familiar with the matter, the decision to abort also had to do with the ongoing probe into the undersea tunnel project.