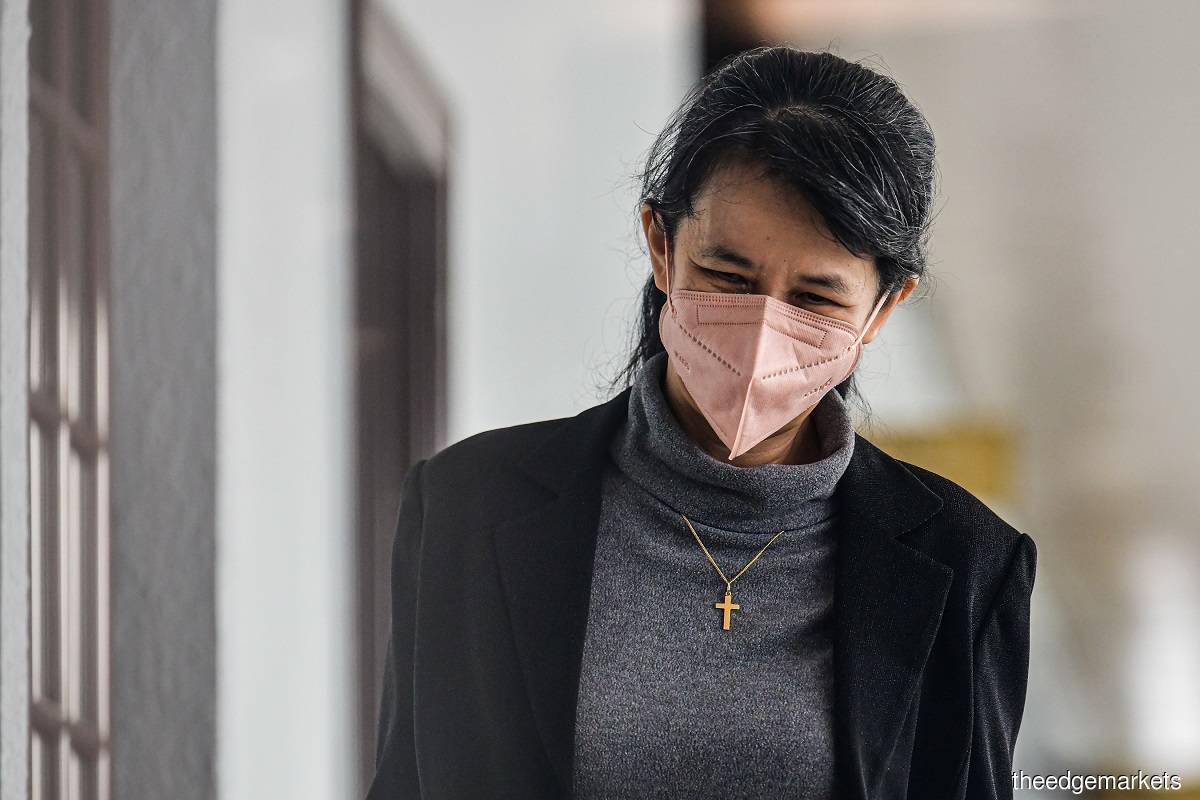 KUALA LUMPUR (Feb 3): Former AmBank customer relationship manager Joanna Yu Ging Ping had her employment terminated by AmBank for dealing with an unauthorised third party, namely fugitive financier Low Taek Jho (Jho Low), in the handling of former prime minister Datuk Seri Najib Razak's bank accounts, among other reasons, Yu revealed during the 1Malaysia Development Bhd-Tanore (1MDB-Tanore) trial.
Testifying as the 41st prosecution witness in the trial at the High Court on Friday (Feb 3), Yu was being cross-examined by Najib's lawyer Tan Sri Muhammad Shafee Abdullah when she admitted to the reasons for her termination in 2015.
The other reasons for her termination included giving information to unauthorised third parties about the former prime minister's accounts.
During questioning by Muhammad Shafee, Yu had maintained that this termination letter is strictly "confidential" as she had taken the bank to industrial court over her dismissal, after which they had reached a settlement.
Last week, the defence lawyer had asked the witness to produce her termination letter. However, Yu informed the court on Friday that she is bound by a confidentiality clause and could not reveal the details of her termination.
However, Muhammad Shafee continued to question her on the reasons for her termination.
Muhammad Shafee: You we're terminated from the bank right?
Yu: Yes.
Muhammad Shafee: [One of the allegations was] you sought approval from [a] third party [an unauthorised person] who was in fact a total stranger to Najib's account?
Yu: The third party they mentioned is Jho Low and that I didn't have a written letter from Jho Low or Najib.
Muhammad Shafee then said sarcastically that Yu was not operating a coffee shop where she could act on verbal instructions.
Muhammad Shafee: Can you work on unwritten consent? Your bank can ah? Are you running a coffee shop?
Yu: No.
Muhammad Shafee then put to her that she breached banking laws which could have landed her in jail, to which she agreed.
Muhammad Shafee: You are also charged with this part, you gave information in regards of incoming remittance. You communicated with the third party. This is illegal, you breached everything under the banking laws?
Yu: Yes.
She added that she had challenged these allegations in her court case against the bank when they reached the settlement.
Najib is on trial on four counts of abuse of power and 21 counts of money laundering involving RM2.28 billion of 1MDB funds which ended up in his AmBank private accounts.
At the beginning of the trial, the late Datuk Seri Gopal Sri Ram, who was lead prosecutor of the case, said in his opening statement that Jho Low was Najib's "mirror image".
"The prosecution will establish facts which will give rise to an irresistible inference that Jho Low and the accused acted as one at all material times."
The Edge is covering the trial live here.
Users of The Edge Markets app may tap here to access the live report.