This article first appeared in The Edge Malaysia Weekly, on February 6, 2023 - February 12, 2023.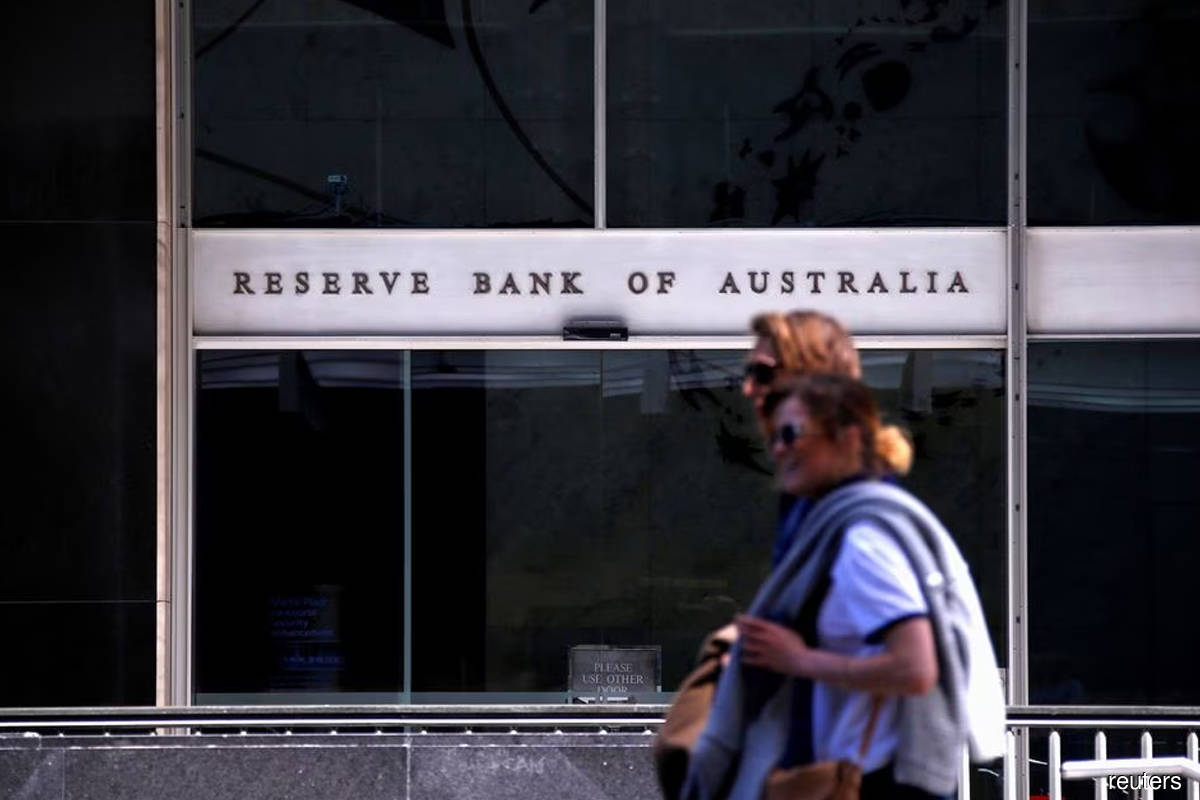 This week, monetary policy decisions are expected from two central banks in Asia-Pacific. The Reserve Bank of Australia (RBA) will announce its rate decision on Feb 7, while its Indian counterpart will make its decision the following day.
UOB Global Economics and Markets Research senior economist Alvin Liew opines that RBA will bring its cash rate to 3.85% before pausing as global growth slows and inflation softens.
"There is some risk that the RBA will take a slower path if economic data continues to slow in early 2023. But we also bear in mind that the job market has been on a tear and this has driven the unemployment rate towards rock-bottom levels while job vacancies remain very high," he says in the research house's Weekly Outlook report last Friday.
According to a Bloomberg poll, nearly all 20 analysts expect the RBA to hike by 25 basis points (bps) to 3.35%, except one analyst who expects no change at 3.1%. RBA will release its statement on Monetary Policy on Feb 10.
Market expectation is for the Reserve Bank of India (RBI) to deliver one last rate hike in the current cycle in February, says Liew.
"The RBI's stance of accommodation withdrawal, its focus on bringing down core inflation and an economic recovery that's not caving in to monetary tightening or the external slowdown all point to a rate increase.
"We expect the monetary policy committee to vote 4-2 in favour of raising the repo rate by 25bps to 6.5%," he adds.
According to the Bloomberg poll, as at Feb 3, eight out of 11 analysts expect the RBI reverse repo rate to be increased by 25bps to 6.5% while three expect no change at 6.25%.
Much attention will also go towards Indonesia's and Malaysia's gross domestic product (GDP) data readings for the fourth quarter of 2022, on Feb 6 and 10 respectively.
Bloomberg estimates a 5% year-on-year increase for Indonesia's GDP in 4Q2022 for a full-year growth of 5.3%, compared with 5.72% in the preceding quarter and the 3.69% full-year 2021 growth. Meanwhile, Malaysia's GDP is estimated to have grown 6.1% y-o-y in 4Q2022, from 14.2% in 3Q2022, for a full-year GDP growth of 8.6%.
A slew of Consumer Price Index (CPI) data will be released by Asian countries, including Thailand, the Philippines, Taiwan and China, this week. Thailand will release its January inflation figures on Feb 6, followed by the Philippines on Feb 7. Taiwan will release the data on Feb 9, and China on Feb 10. The January inflation data is expected to have moderated but remain high in Thailand and the Philippines, with an estimate of 5.1% y-o-y in Thailand and 7.6% y-o-y in the Philippines.
Meanwhile, Taiwan's January CPI is expected to remain steady at 2.74%, compared with 2.71% in December 2022. China is expected to see its inflation rate increase in January at 2.3% y-o-y, from 1.8% in December 2022.
Other important data that will be released this week from Asian countries include Malaysia's and India's industrial production data for December 2022, Taiwan's January trade data and Australia's December 2022 trade data.
On Feb 9, Bank Negara Malaysia will release its international reserves data. The reserves level rose to US$114.6 billion (RM501.72 billion) as at Dec 30, 2022.
New Zealand markets will close on Monday (Feb 6) to celebrate Waitangi Day, while Malaysians will celebrate Thaipusam on Feb 5, with the holiday observed on Feb 6.
Elsewhere in the world, US Federal Reserve chairman Jerome Powell is scheduled for an interview with David Rubenstein at The Economic Club of Washington late Tuesday.
The US Bureau of Labor Statistics will be releasing the January labour market report on Feb 3. Bloomberg estimates an increase of 190,000 jobs in non-farm payroll in January, compared with 223,000 in December 2022. The US unemployment rate is estimated to be at 3.6%, inching up from 3.5% in December 2022.
The US earnings calendar will continue to be busy this week with more than 580 companies set to release their results, of which 90 are S&P 500-listed firms. Focus will be on energy majors, consumer discretionary multinationals and entertainment/media giants.
There is no G7 monetary policy decision this week, but Sweden's Riksbank will have a monetary policy decision on Feb 9.
The UK will be releasing its 4Q2022 GDP numbers on Feb 10, with Bloomberg estimating growth of 0.2% to 0.3% y-o-y. Meanwhile, Germany will be releasing its industrial production data on Feb 7, followed by Italy and the UK on Feb 10.
On the local corporate front, United Plantations Bhd, British American Tobacco (M) Bhd, LPI Capital Bhd, Hartalega Holdings Bhd, TMC Life Sciences Bhd and Berjaya Food Bhd are slated to release their financial results for the quarter ended Dec 31, 2022, this week.