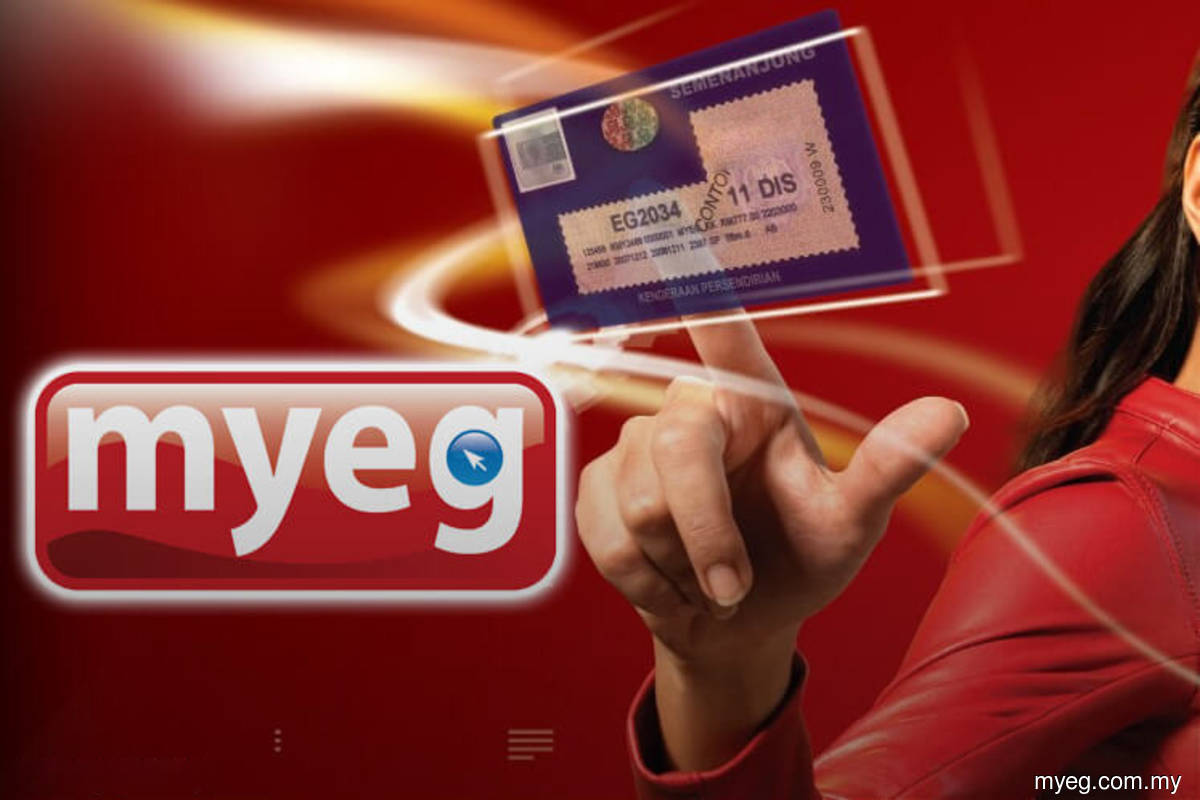 KUALA LUMPUR (Feb 8): MyEG Services Bhd is the most traded counter for the second day in a row, with its share price recovering on Wednesday (Feb 8), after falling to a 26-month low on Tuesday.
About 80.32 million shares changed hands in morning trade, while its price rose 4.3% or three sen to 73 sen.
On Tuesday, MyEG fell 26.7% to 70 sen, its lowest share price since November 2020, following news reports that all immigration services and processes will revert to the Immigration Department by 2025, including those being managed by third parties such as MyEG.
The New Straits Times on Monday quoted immigration director general Datuk Seri Khairul Dzaimee Daud as saying that the Home Ministry had set aside RM900 million for the roll-out of the National Integrated Immigration System (NIISe) in two years, and that the new system is expected to be a "game changer" that would improve the department's efficiency and customer experience.
NIISe, which is currently developed by Iris Corp Bhd, will replace the current Malaysian Immigration System (myIMMS) that the department has been using for about 13 years. It will converge all immigration transactions, including passport renewals, visa applications, applications and renewals of permits for foreign workers.
Iris Corp was seventh on the list of most active stocks, seeing 24.95 million shares changing hands, while its share price stood unchanged at 16.5 sen.
CGS-CIMB Research also said on Wednesday that the market may have overreacted to the NIISe news, adding that even after excluding earnings from immigration concession services, the stock still had a 17% upside from its closing price of 70 sen on Tuesday.
"MyEG said it had not held any meetings with either the Home Ministry or the Immigration Department on the intention to converge immigration transactions under the NIISe. The company added that it expects to maintain its foreign worker and maid permit renewal [services] until at least 2025.
"In addition, we believe MyEG stands to receive another extension of its immigration-related services concession, which is due in May 2023, given that NIISe would not be ready anytime soon. We believe this is the optimal outcome in the near term, given that we do not expect the government to immediately replace the incumbent service providers and risk a public backlash if the new system fails to deliver," wrote analyst Mohd Shanaz Noor Azam in a note.
Read also:
CGS-CIMB sees 17% upside for MyEG even without immigration services revenue
MyEG closes at 26-month low on news all immigration services to revert to govt by 2025
MyEG: No meeting held with Putrajaya on reverting immigration services to govt
MyEG buys back two million shares as prices fall to over two-year low