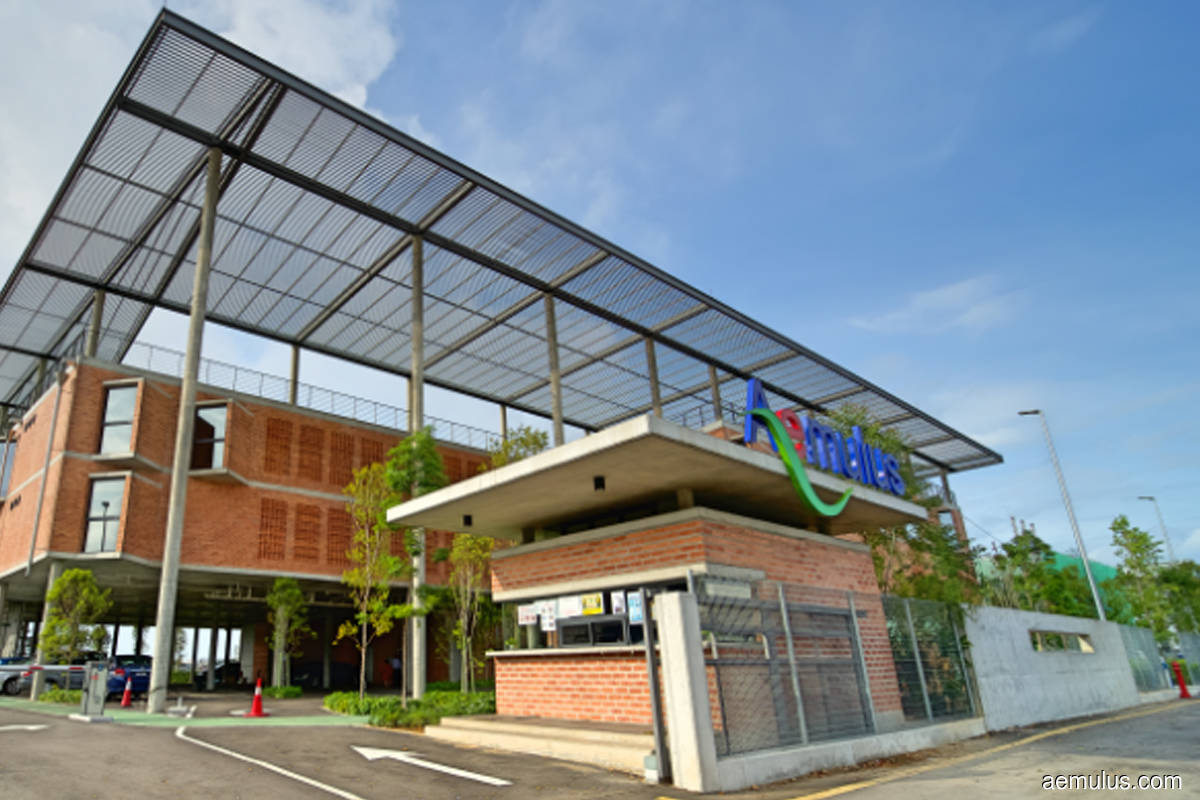 KUALA LUMPUR (Feb 8): Aemulus Holdings Bhd's share price fell 12.09% in early Wednesday (Feb 8) morning trade to 40 sen, a day after it reported a net loss of RM4.77 million for its first quarter ended Sept 30, 2023 (1QFY2023).
The stock has gapped down on market opening to 39.5 sen from Tuesday's close of 45.5 sen. It has since been trading between 38.5 sen and 41 sen, with some 23.16 million shares changed hands.
Aemulus' current price at 40 sen is at an 11-week low from 39 sen at Nov 24, 2022.
The automated test equipment maker had posted a net profit of RM4.53 million for 1QFY2022.
It slipped into the red in 1QFY2023 as the group's revenue experienced a 47% drop to RM9.85 million from RM18.58 million a year before.
Aemulus attributed the drop in revenue to cautious capital expenditure spending from customers who foresee a slowdown in the semiconductor industry, and deferment of delivery due to slowdown in customers' expansion pace.
It said other expenses during the quarter also increased by RM1.93 million compared with 1QFY2022, mainly due to the strengthening of the ringgit against the US dollar and yuan.
Read also:
Aemulus slips into the red in 1Q as revenue drops 47%